Agglomerati
Visual identity and web design for the London-based furniture design company Agglomerati.
Agglomerati is a London-based studio creating distinctive stone furniture. The visual identity of Agglomerati, designed by Studio Vedèt, is based on the same ideas of simplicity and longevity that characterized the approach of the brand in relation to its products. Basic geometric elements such as the square, the rectangle, and the circle are often used in brand communication to refer to the shapes of the pieces: Agglomerati wants to create objects of permanence that can last without following or creating any trend.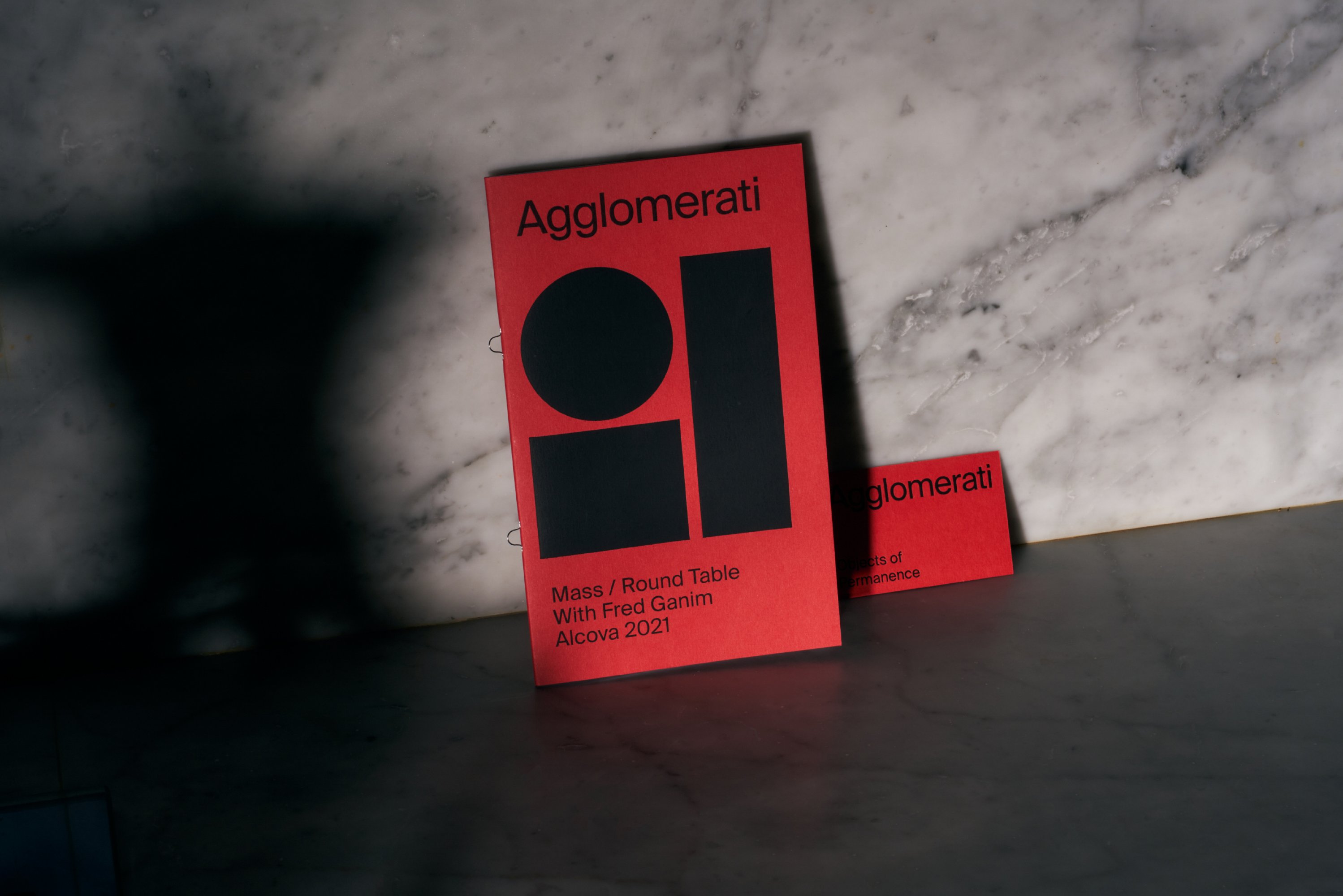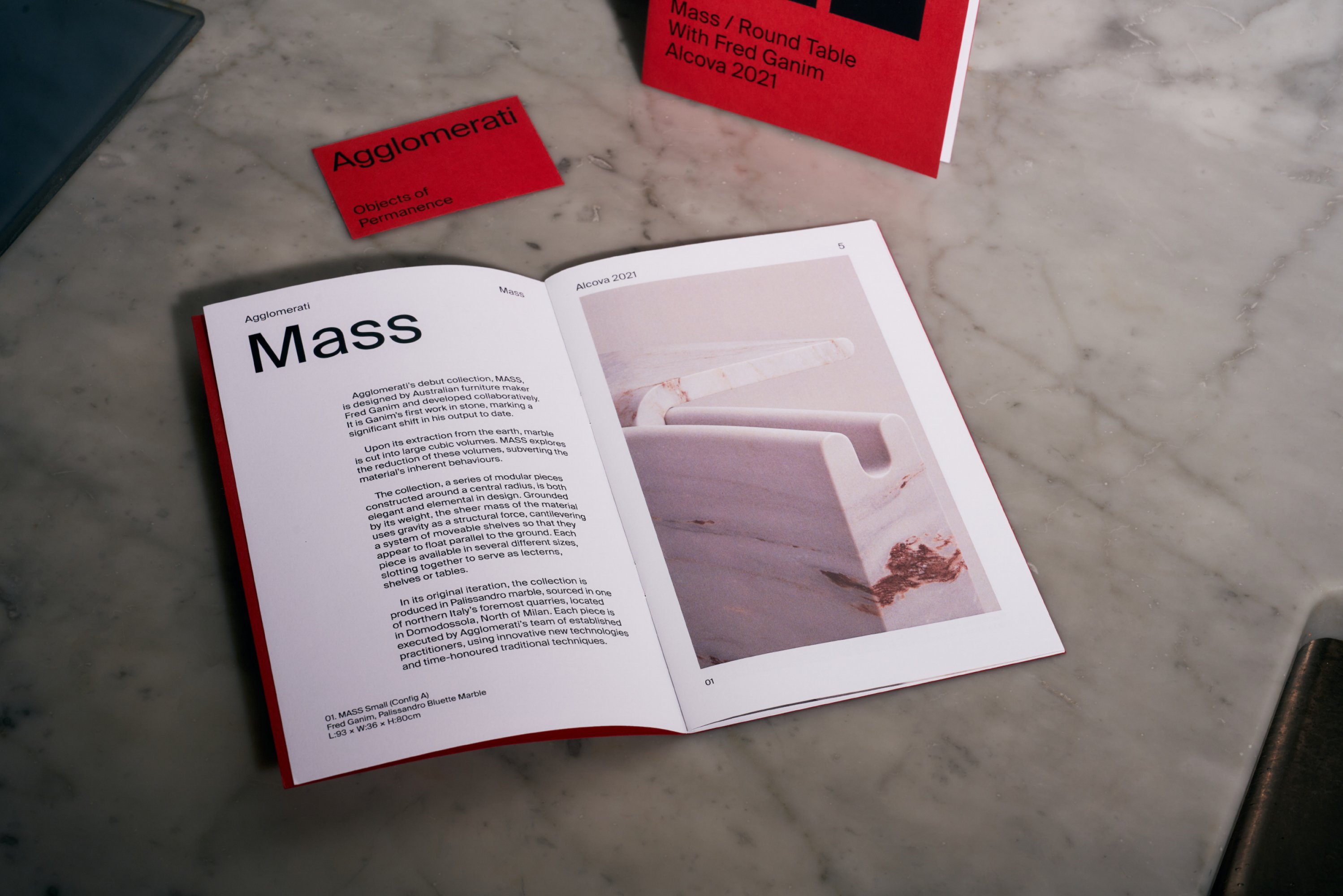 The whole branding project pays homage, typographically and through the use of bright red color, to some timeless design companies such as Knoll, Cassina and Kartell. The logotype has a modern and elegant and simple look, based on essentiality and on the design quality of the letterforms. Agglomerati's graphic identity is designed to last, becoming itself an "object of permanence".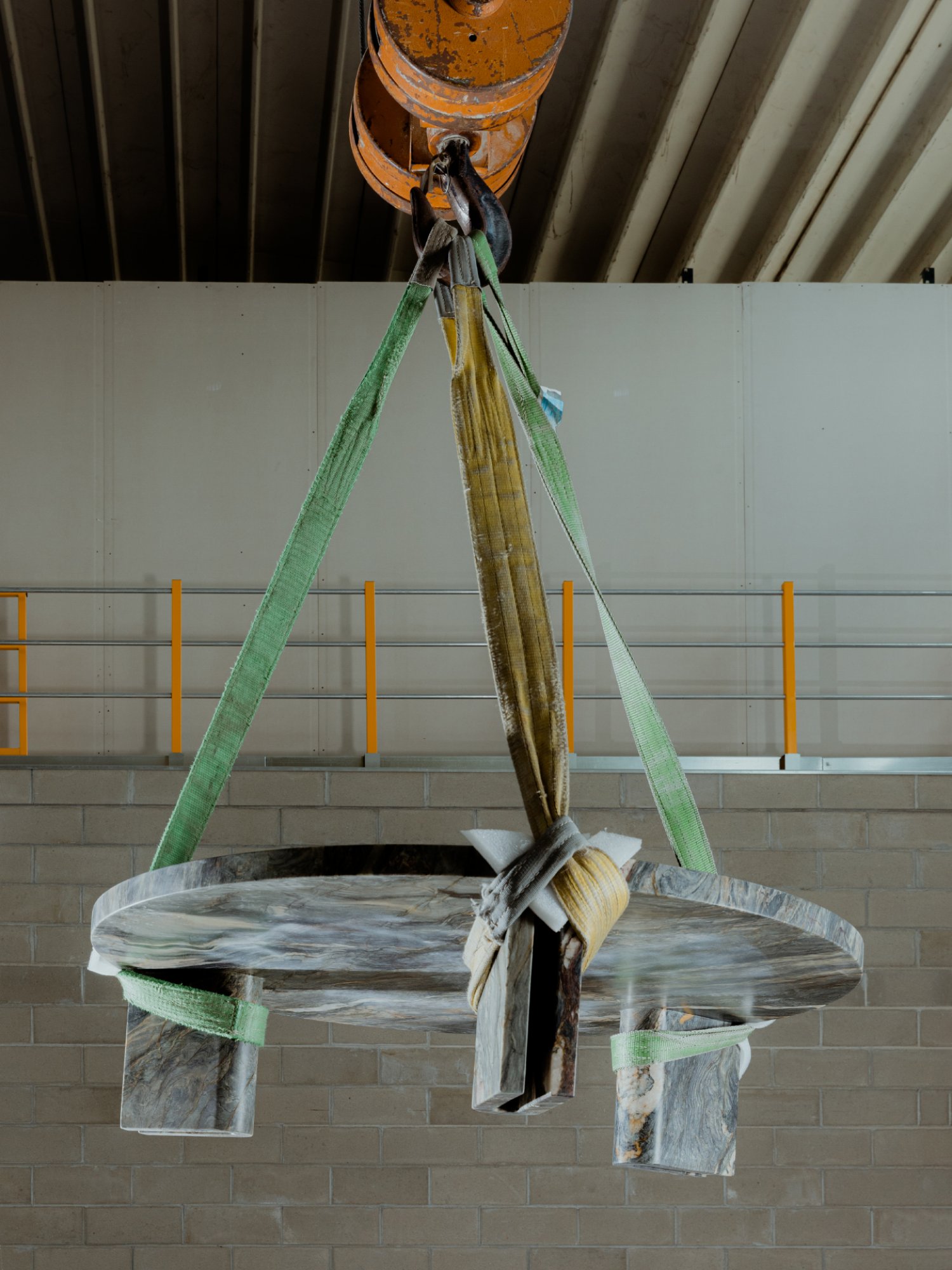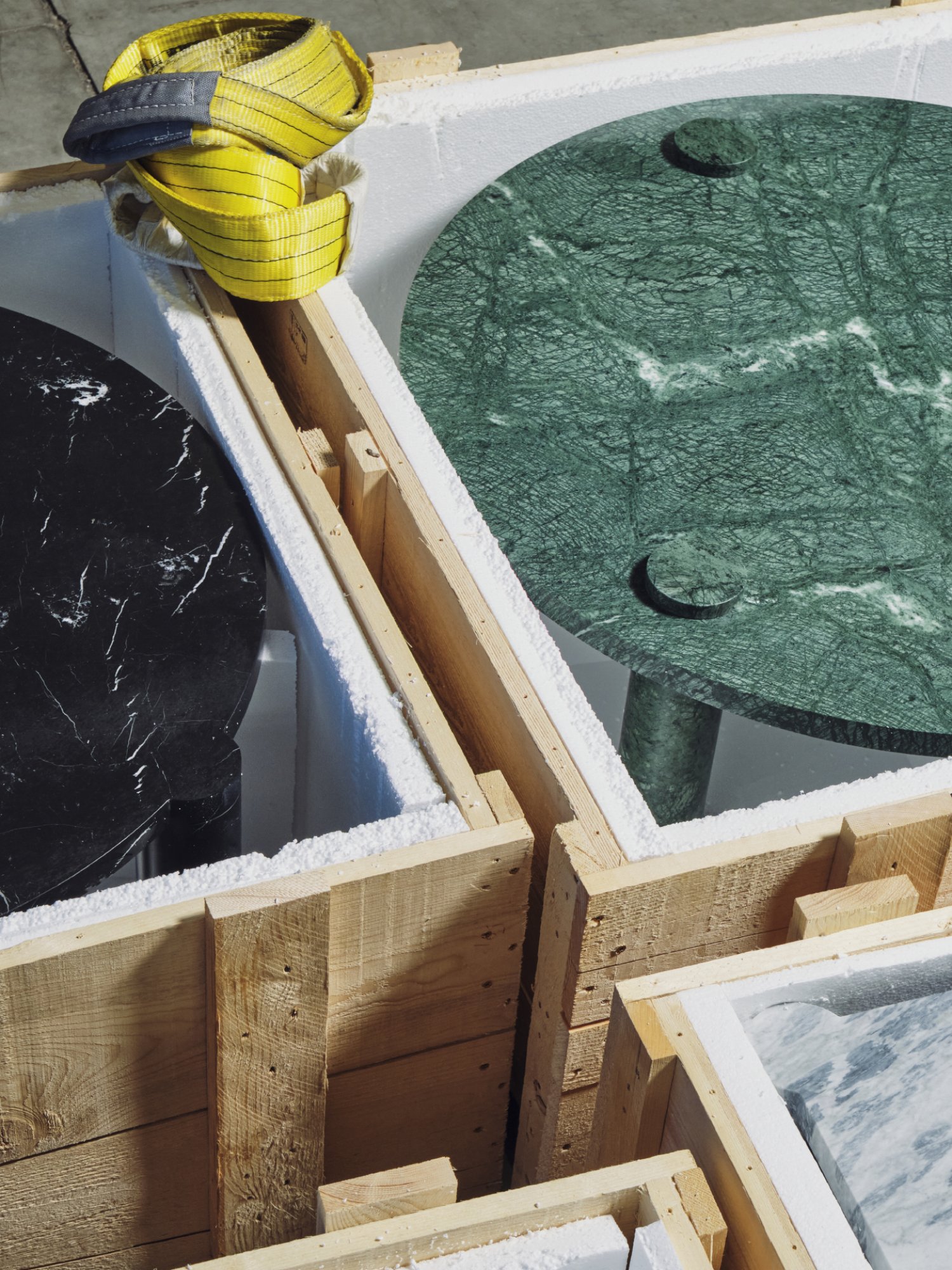 Agglomerati is a London-based studio that collaborates with multidisciplinary designers to create functional art objects in stone. Founded by Australian designer Sam Henley, the studio connects a diverse network of creatives with northern Italy's foremost craftspeople, bringing fresh new perspectives to a time-honoured material.
The resulting bespoke objects are produced in collectible editions, adding a new material dimension to the collaborating artist's existing body of work. Each piece is executed by Agglomerati's network of established practitioners, using the finest materials, and finished to the highest standards.