FAR 2019
An iconic chapter of FAR a curatorial program by Studio Vedèt for Nilufar.
FAR was born as a parasitic entity — an experiment in design poised to infiltrate Nilufar, one of the most internationally celebrated design galleries. Building on a seminal pilot project initiated in 2018, FAR 2019 enveloped the cavernous void of Nilufar Depot, subverting the established order of the gallery's programs. In fact, Nilufar's central atrium space (called precisely Depot) had been completely disrupted by the exhibition showcasing the work of ten designers, distant from the gallery's canons and boldly set up inspired by a new idea of "collective".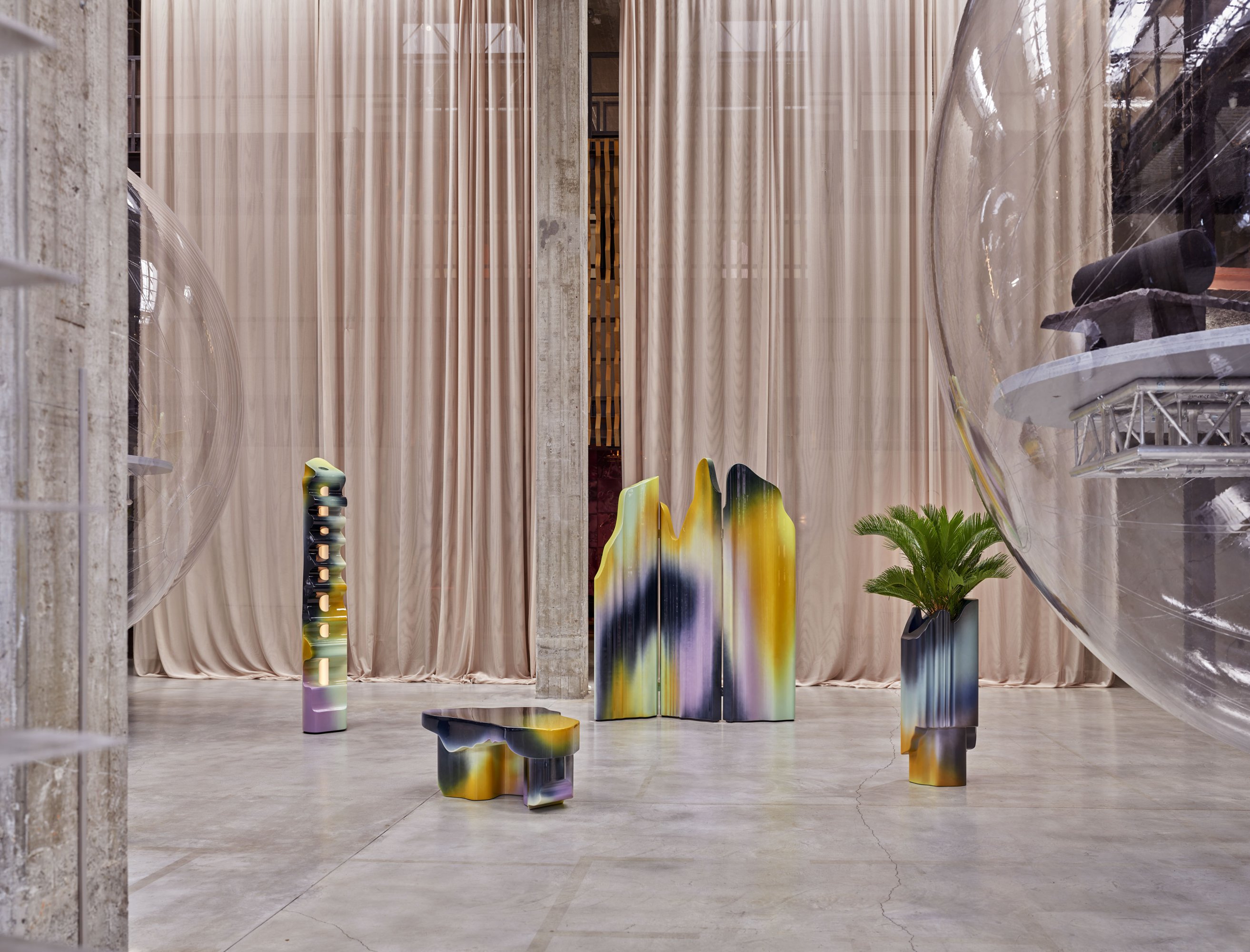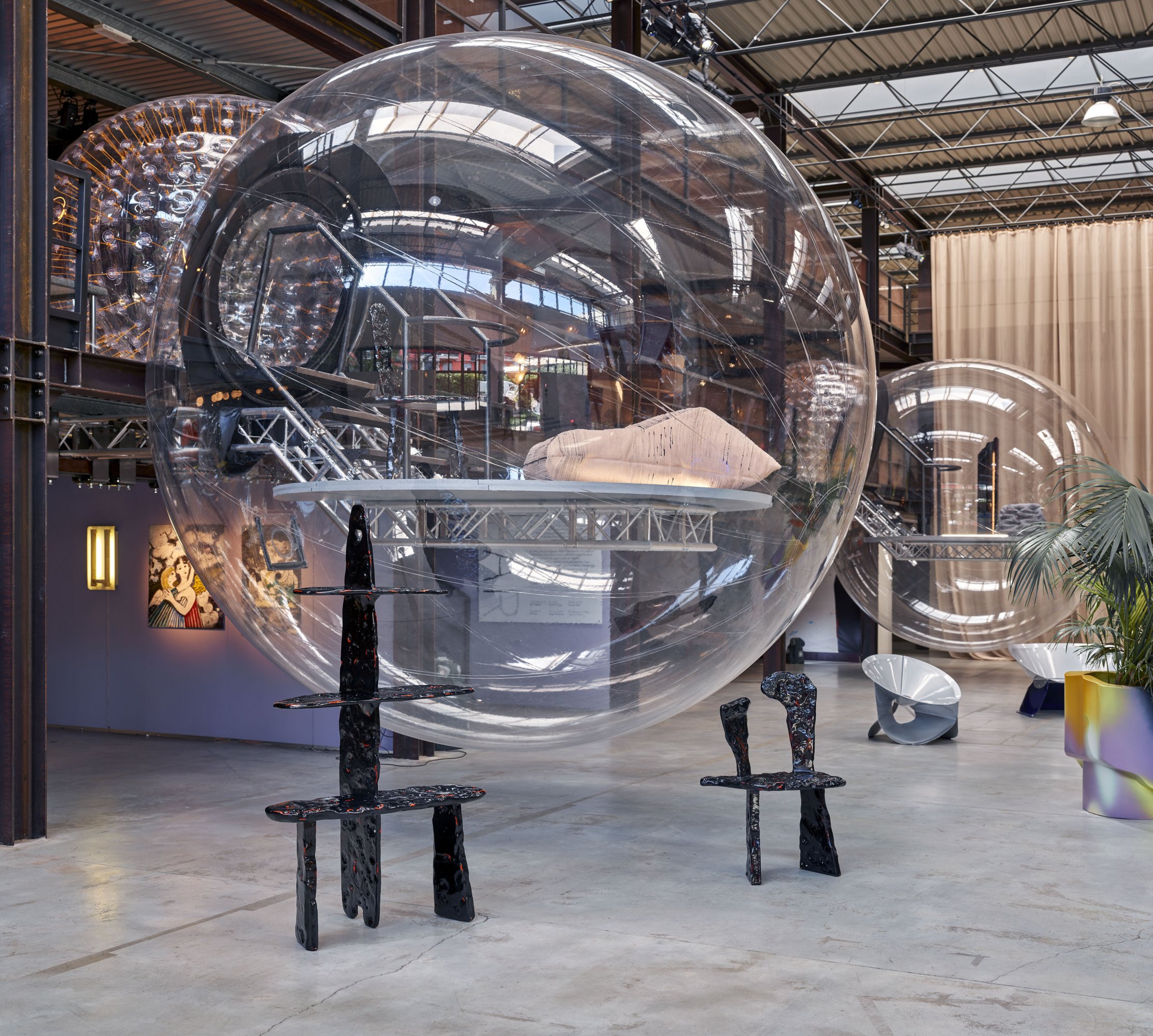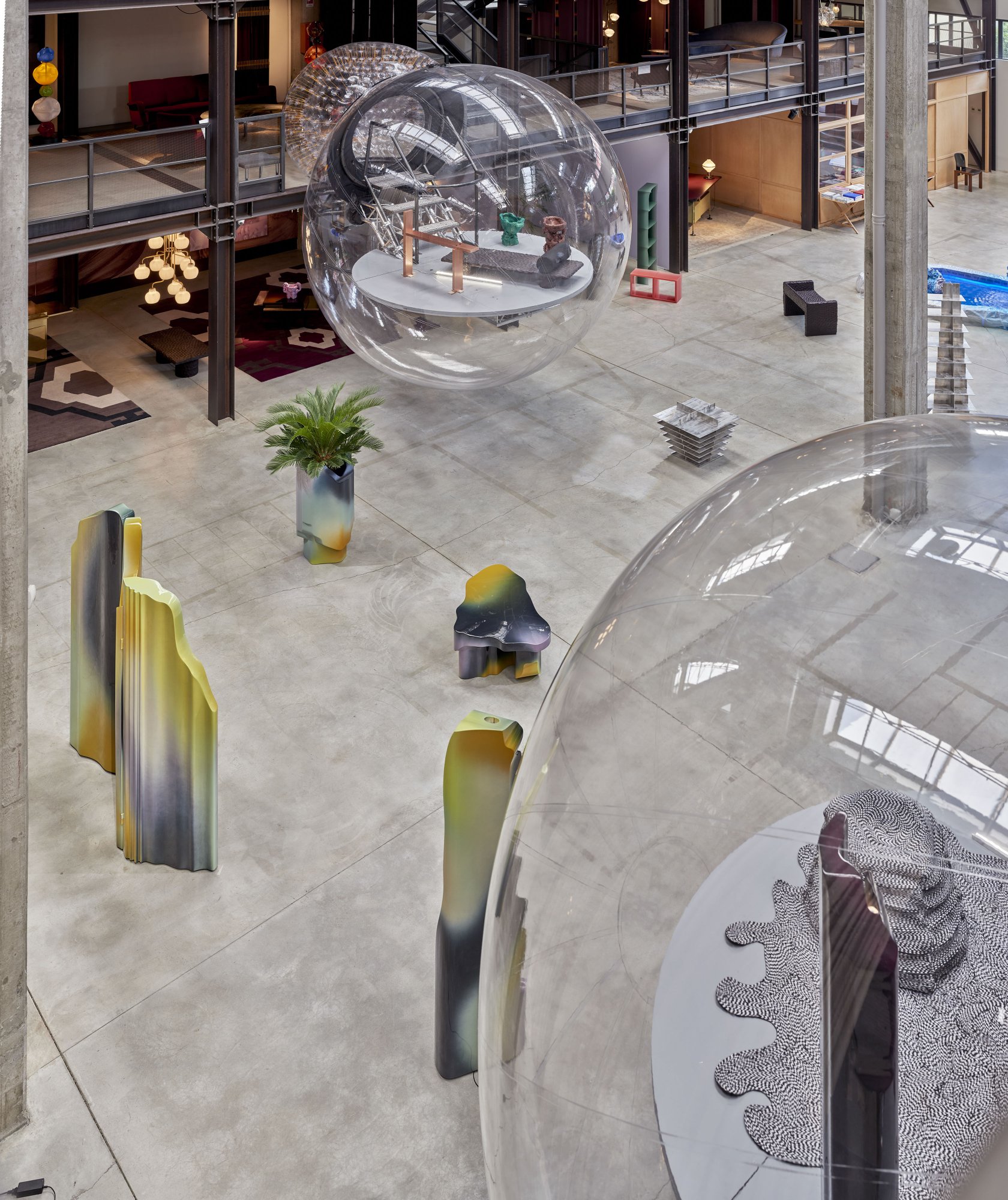 "FAR is a voyage into a galaxy of emergent designers. It embraces the work of individuals who often operate as collectives - forming, dissolving, regrouping, and ungrouping fluidly with open-end. It is a temporary collective of collectives, so to speak, that captures a snapshot of a new generation, subliminally echoing the radical experiments of a previous generation that understood design as a language capable of transcending the basic logic of consumption in order to operate, instead, on the level of political thought."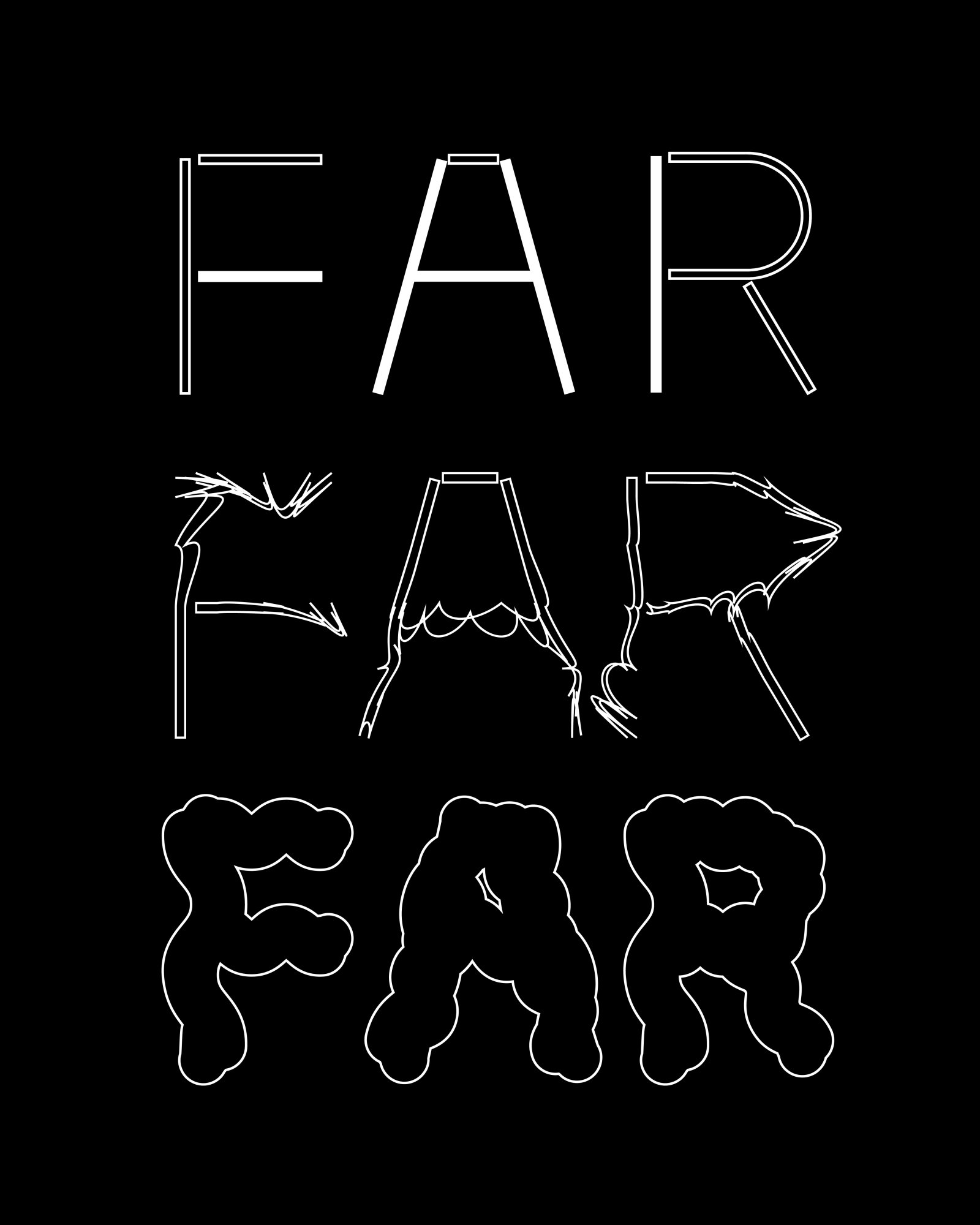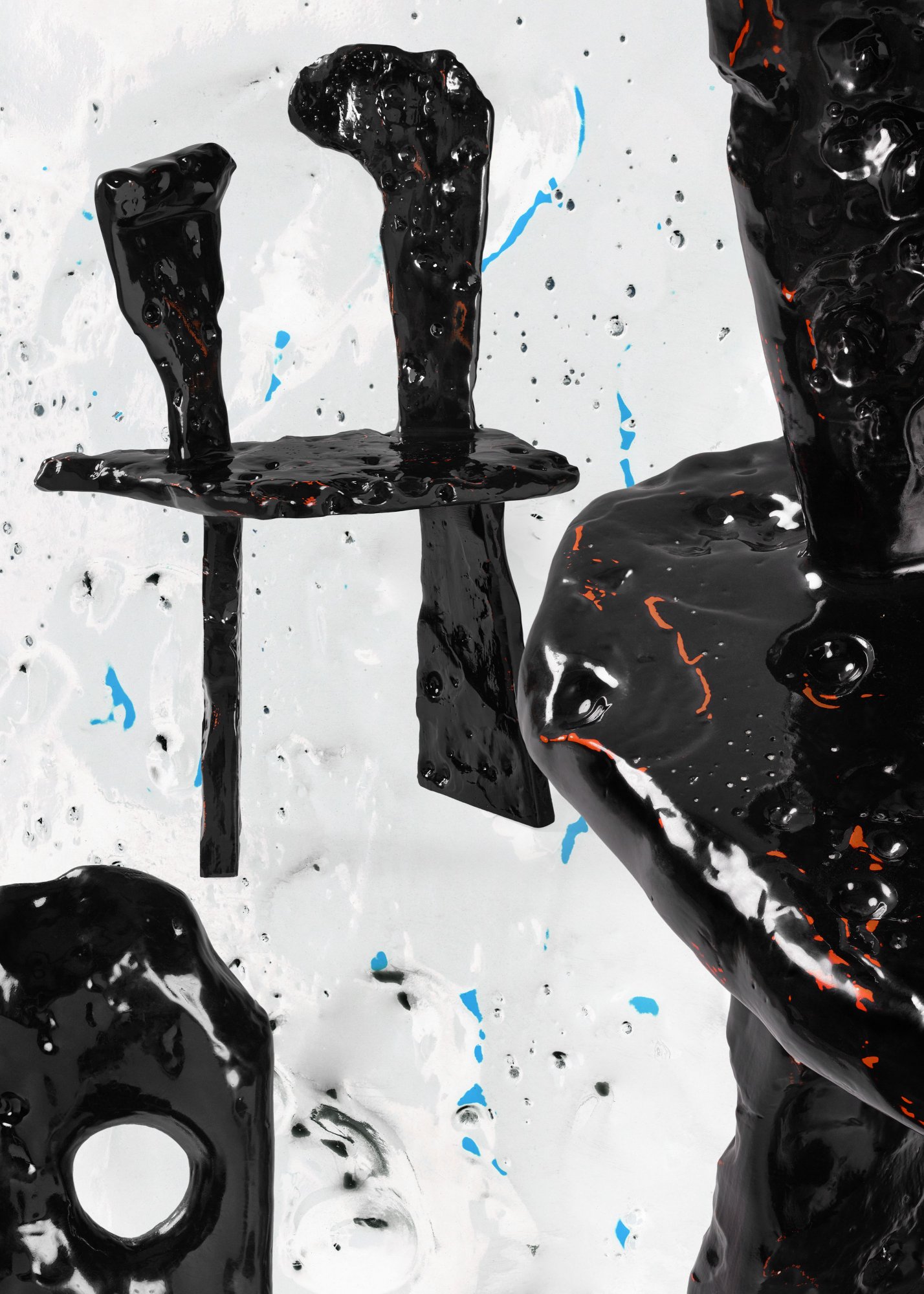 FAR 2019 featured works by Odd Matter, Michael Schoner, Audrey Large, Alberto Vitelio, Thomas Ballouhey, Johan Viladrich, Julien Manaira, Destroyers / Builders, Bram Vanderbeke and Wendy Andreu. The show was curated by Valentina Ciuffi
/
Studio Vedèt with a spectacular exhibition design by Joseph Grima/Space Caviar. A subversive Nilufar Gallery's visual identity was created ad hoc on this occasion by Studio Vedèt, who also art-directed an interpretative documentation by the Dutch photographer Pim Top.