KoozArch
A completely new look and a revolutionized web design for the online magazine KoozArch.
KoozArch is a research-driven studio and digital magazine exploring architecture and design beyond their built form. In conversation with visionary contributors, they propose contemporary and alternative critical readings of the un-built as a form of constructive resistance, focusing on its potential as a tool for critical thinking, research for action, ground for virtual world-making, and as a means to re-use, repair and regenerate. To this end, they engage in the dissemination of knowledge on and around the un-built through a digital magazine, via the curation and design of exhibitions, as well as organizing and moderating symposia/lectures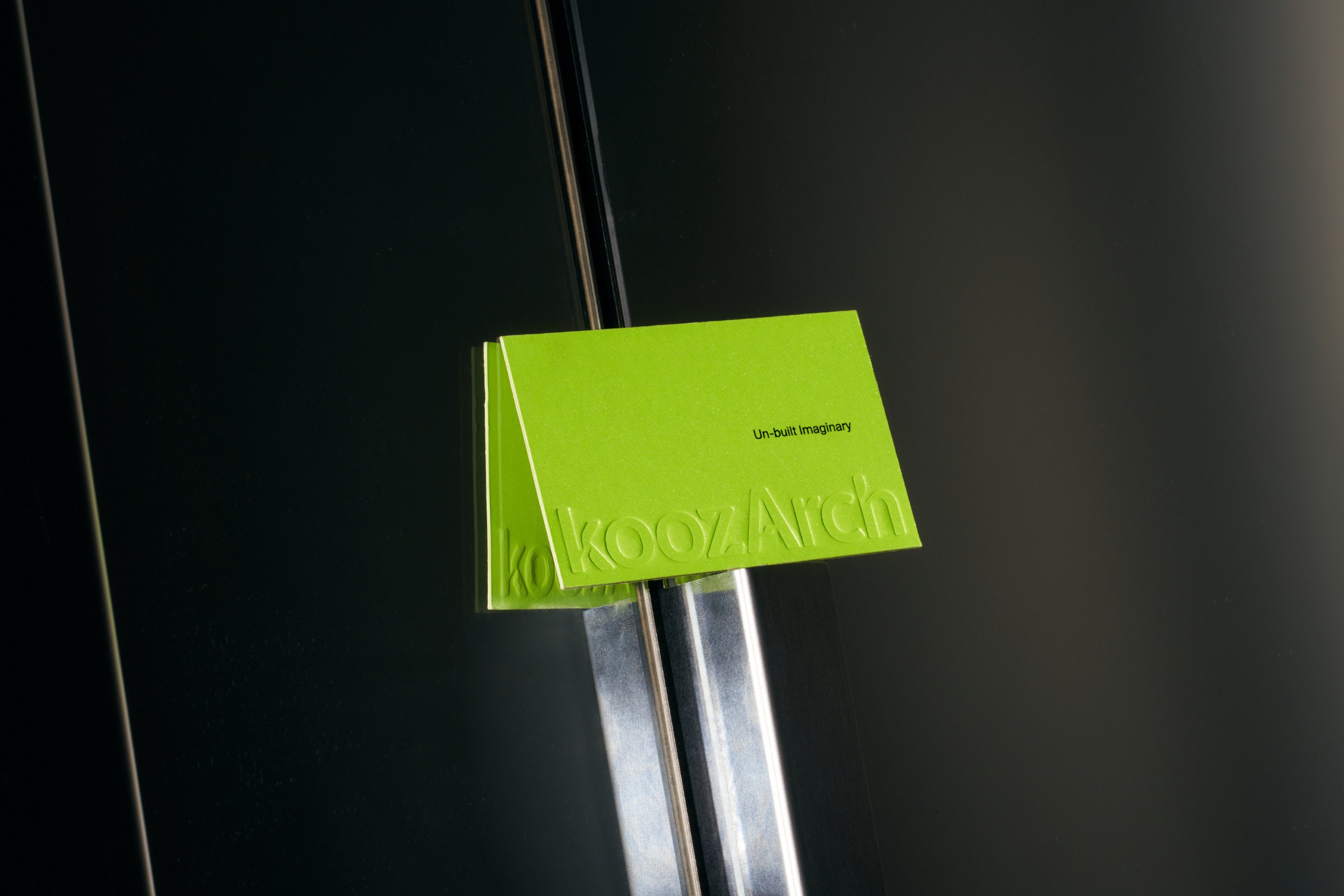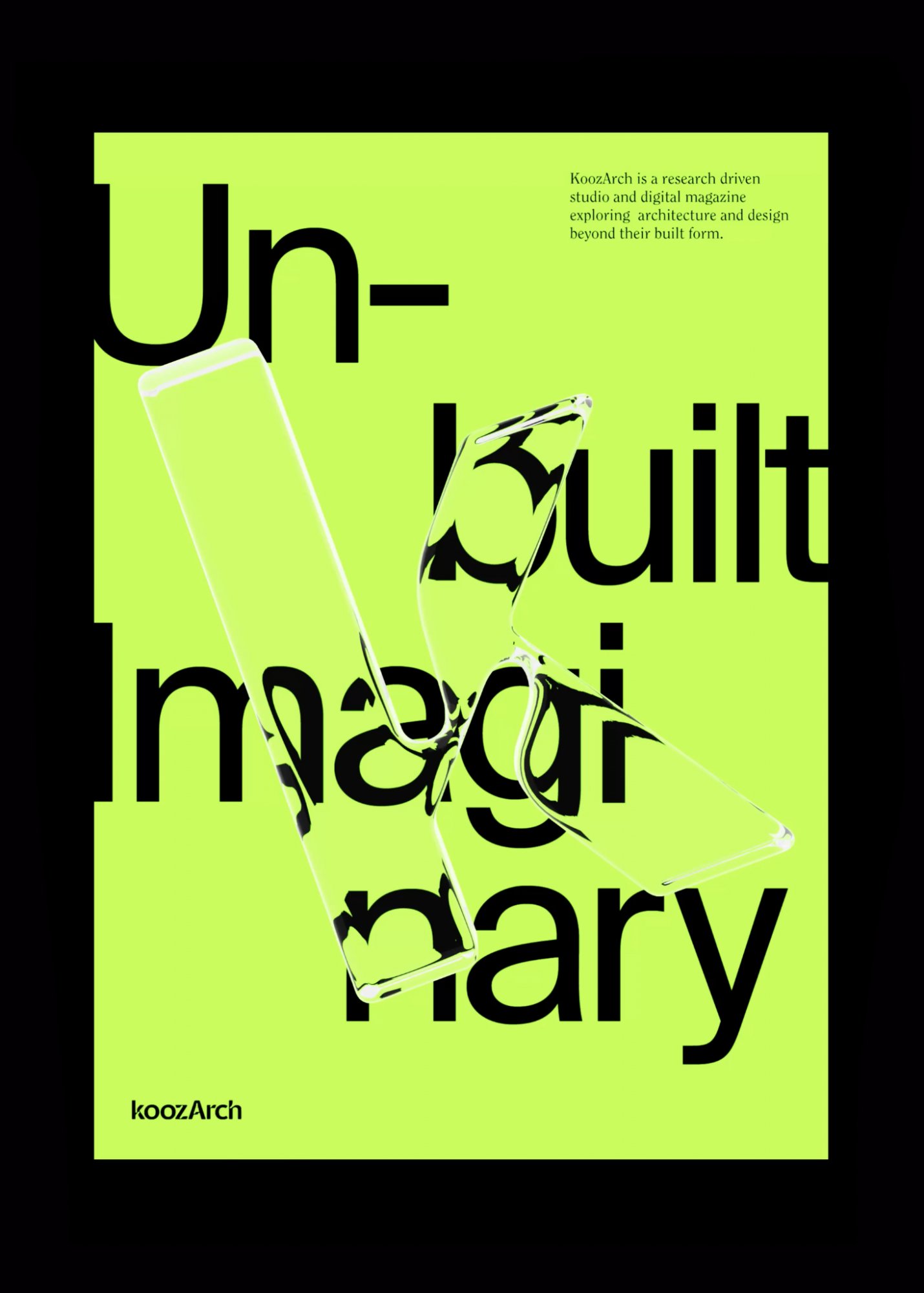 The KoozArch logo features custom lettering that reflects the platform's experimental and digital nature, while also connecting with the theme of the un-built. The letter joints have a playful and imaginative structure that creates a fluid yet solid construction. The online platform is dense and versatile, showcasing the magazine's various publications through different layouts. It highlights the strength and diversity of textual and visual contributions, from essays to news, from picture stories to interviews.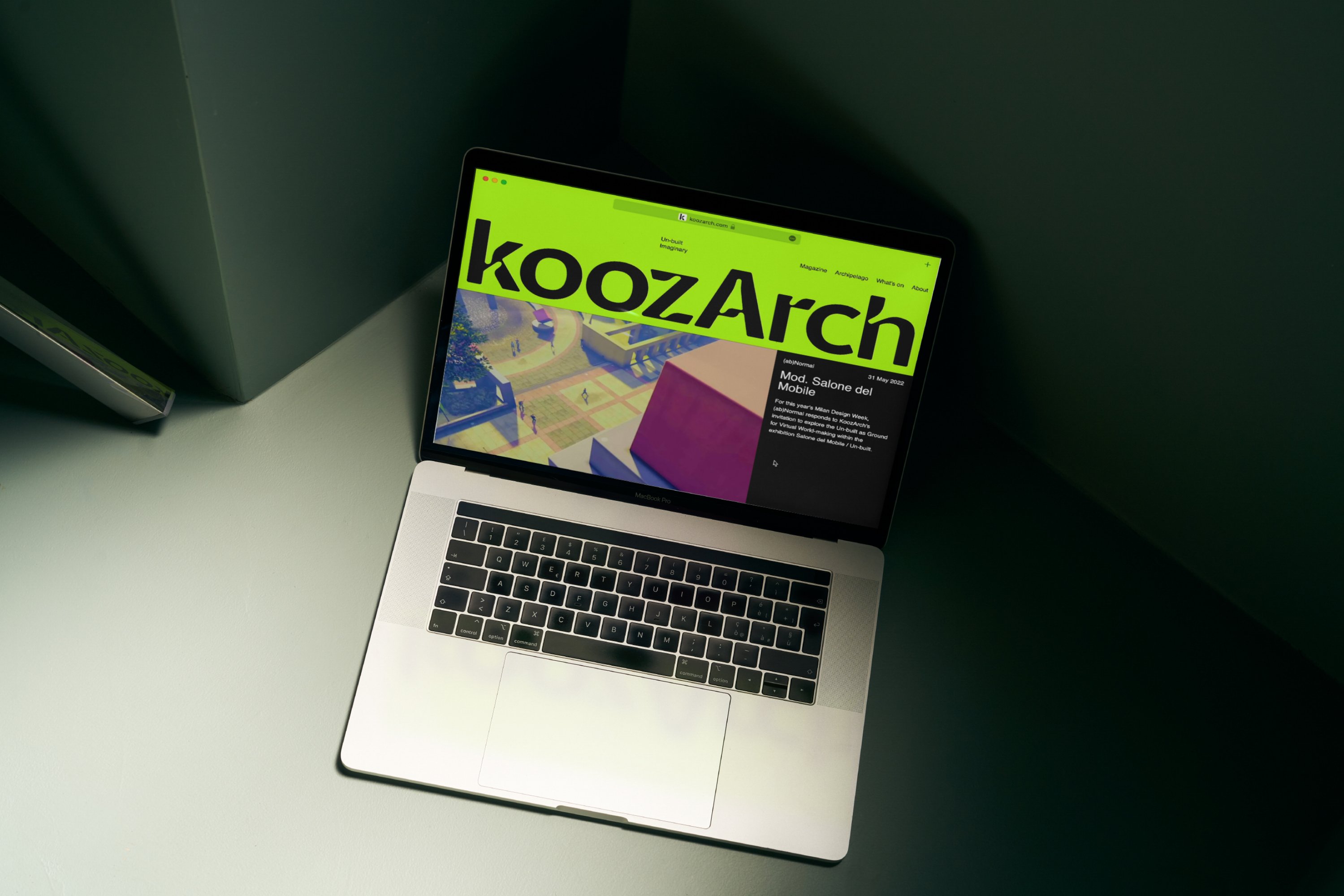 KoozArch is a digital magazine exploring the un-built Imaginary. KoozArch investigates the realm of the un-built as a tool for critical thinking, as research for action, and as a ground for virtual world-making. Vedèt designed its new visual identity and website, representing its visionary approach and providing an energetic and original image for the young and sharp team that activates and constantly updates the platform.