Lina Bo Bardi
Lina Bo Bardi Giancarlo Palanti. Studio d'Arte Palma 1948-1951
Within the context of Fuorisalone 2018, Studio Vedèt acted as a creative consultant for the major "Lina Bo Bardi Giancarlo Palanti
– Studio D'arte Palma" exhibition organised by Nilufar gallery. Focusing especially on work realised within Studio Palma, this exhibition presents the largest collection ever brought together of Lina's furniture.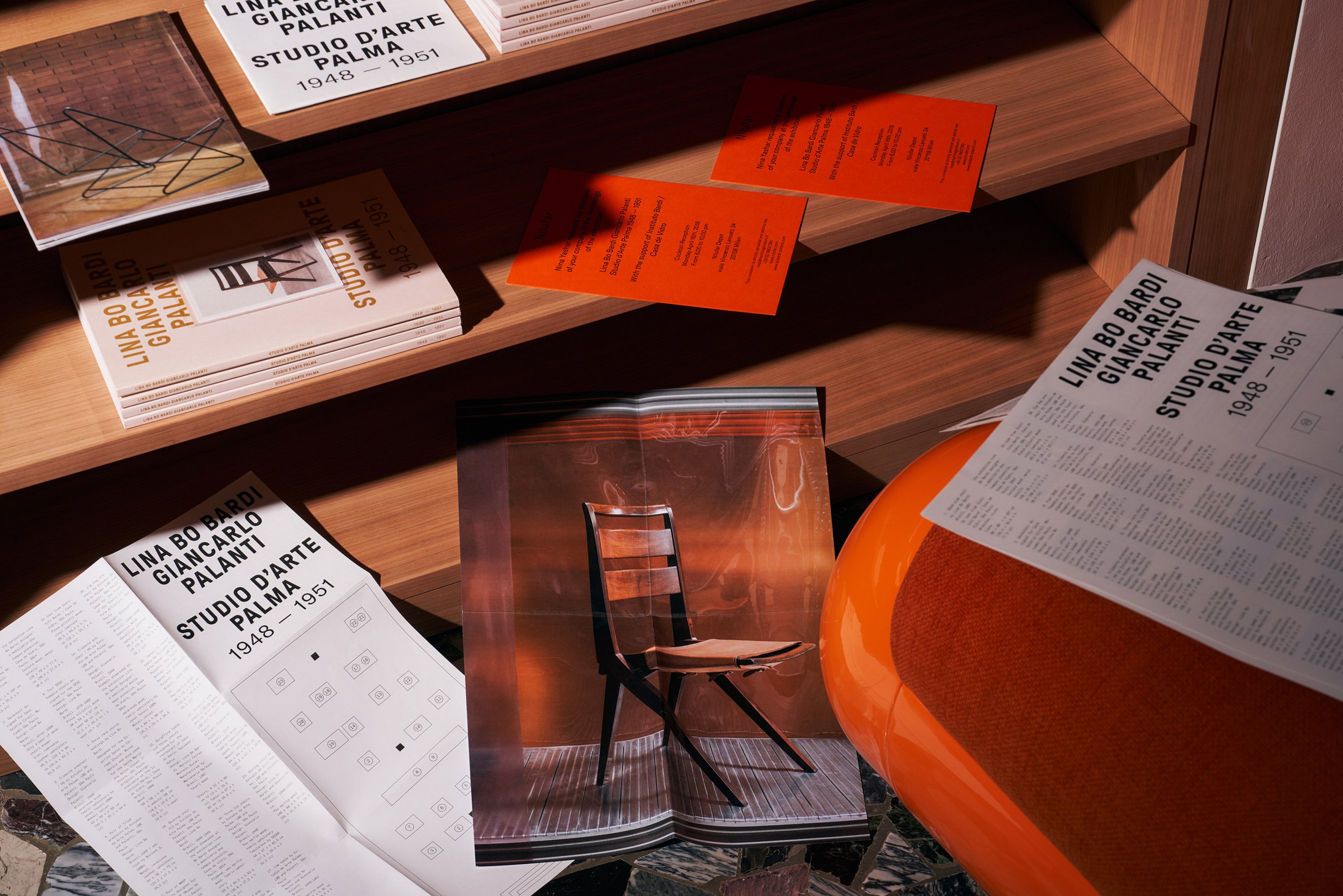 Vedèt created the show's visual identity, catalogue and website presenting theoretical texts, images, videos and historical documents about the late designer. The components of the visual identity employ the aesthetics of the designers repertoire in a modern fashion, demonstrating her relevance to contemporary design.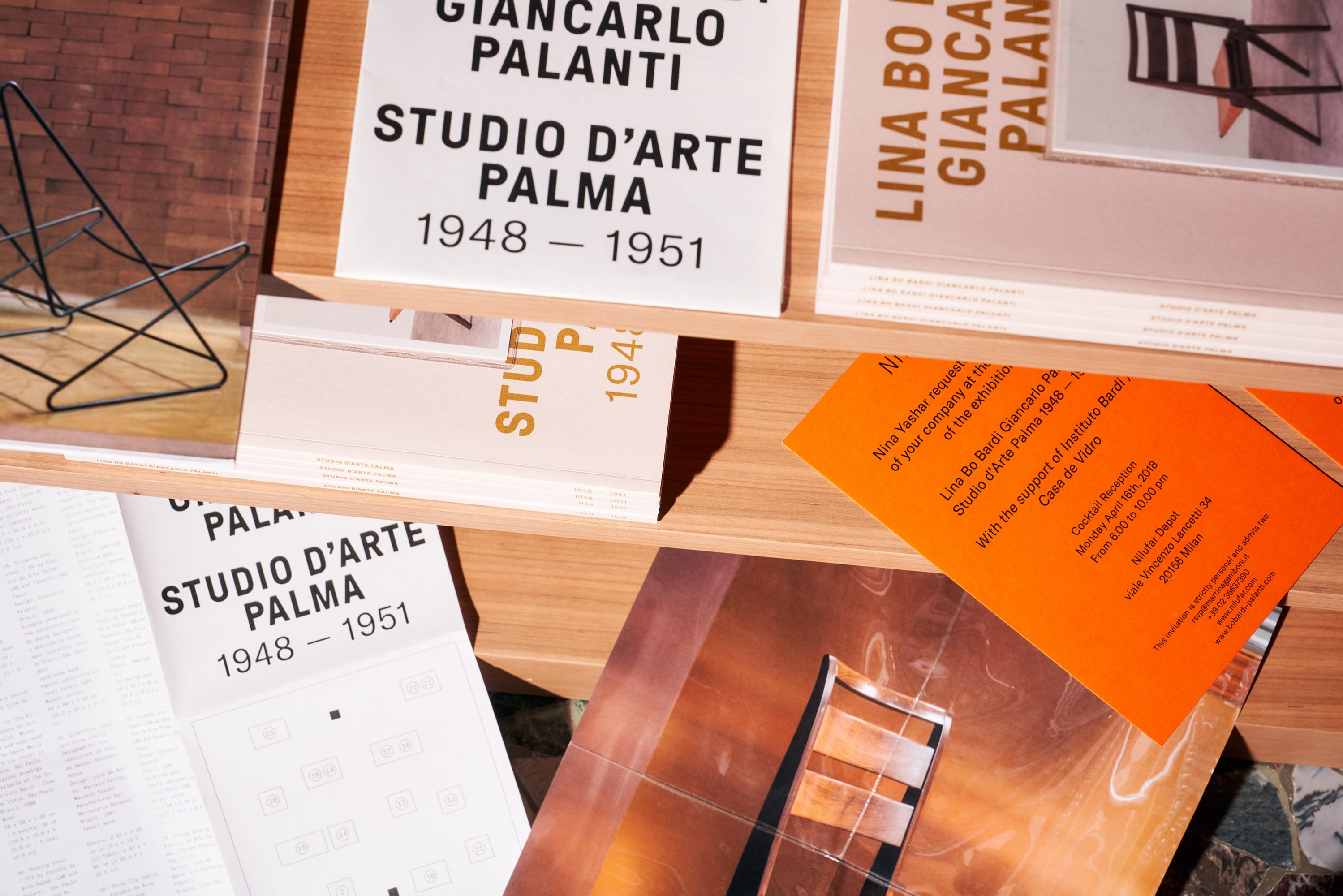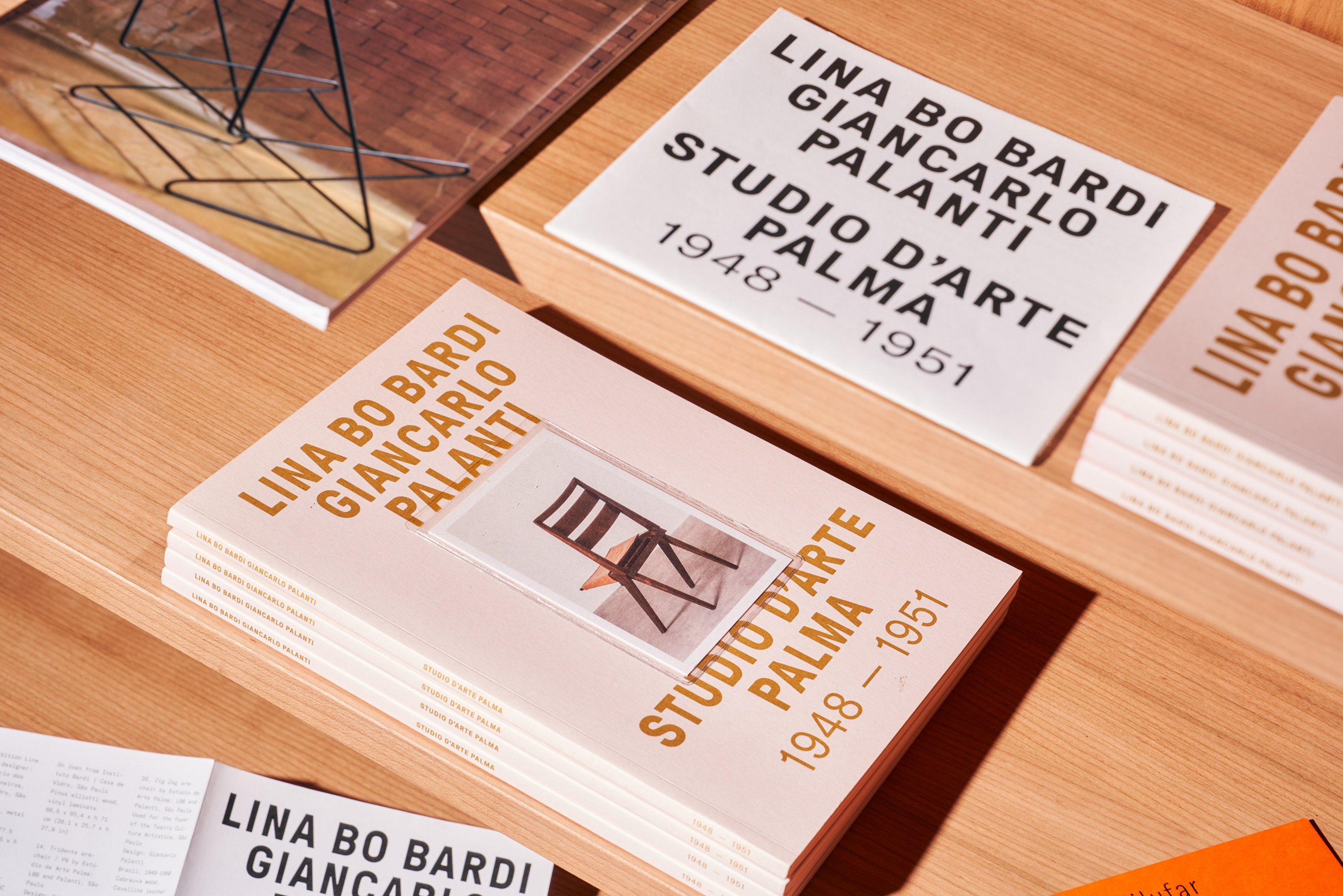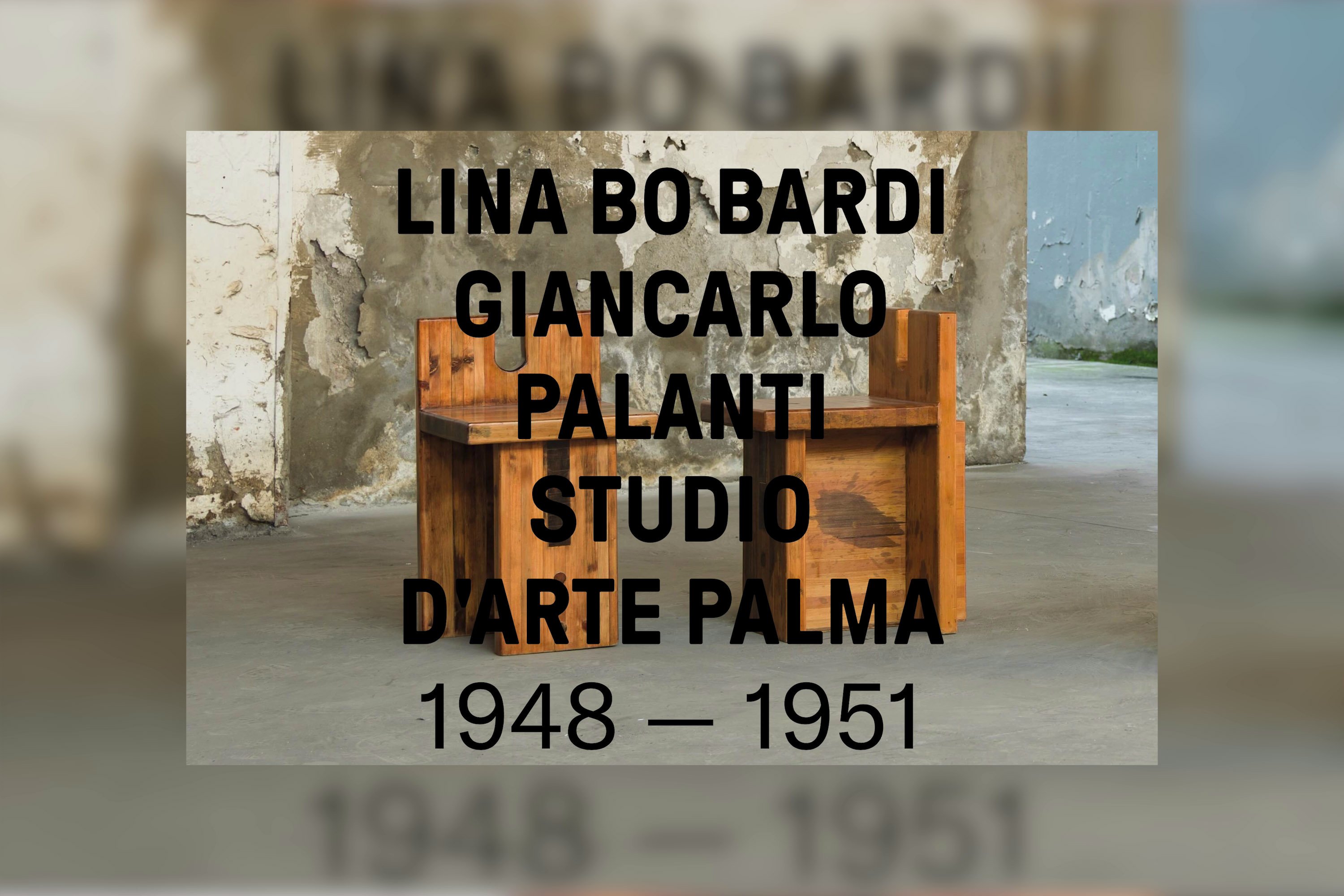 Focusing especially on the work realised within the Estúdio Palma, the exhibition by Nilufar Gallery presents the largest collection of Lina's furniture ever brought together. Many of the pieces displayed, mostly chairs and armchairs, are rare objects originating in Brazil. The unique combination of iconic and everyday in her furniture, each piece built for a specific purpose, is a powerful expression of Lina Bo Bardi's generous and all-encompassing philosophy of design.