Scale to Infinity by Audrey Large – FAR 2021
A virtual episode in the program FAR, curated and web-designed by Studio Vedèt.
Scale to Infinity is a virtual exhibition that stands halfway between a diorama and a repository of 3D files. It displays a scale-free model in the near-original environment where it was digitally sculpted to highlight the work involved in the crafting of the file before choosing its material settings. In line with Audrey Large's methodology, the distinction between real and digital seems irrelevant.
The files are matter in the making, layered, full of potential and packing meaning into the 3D trip.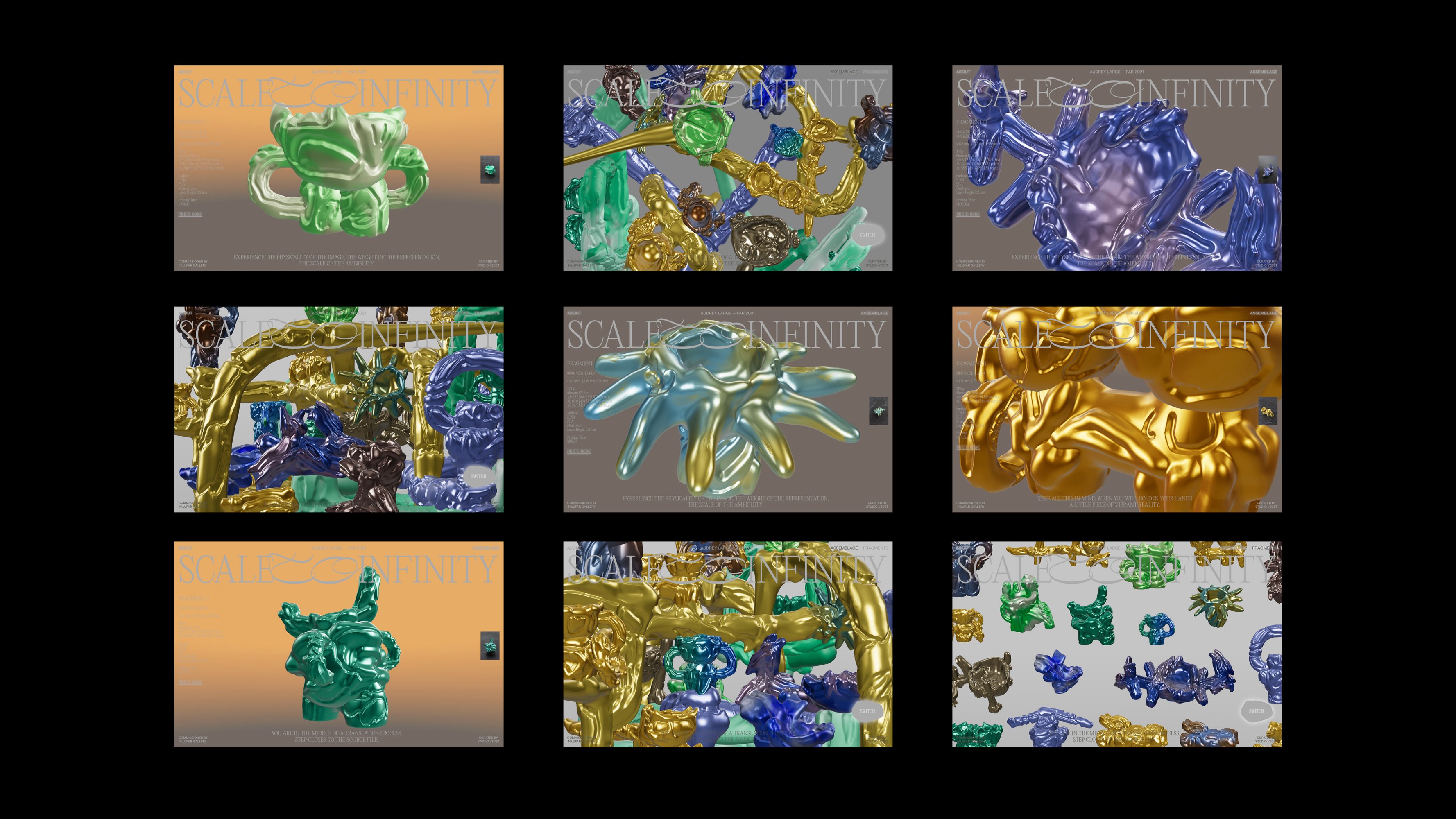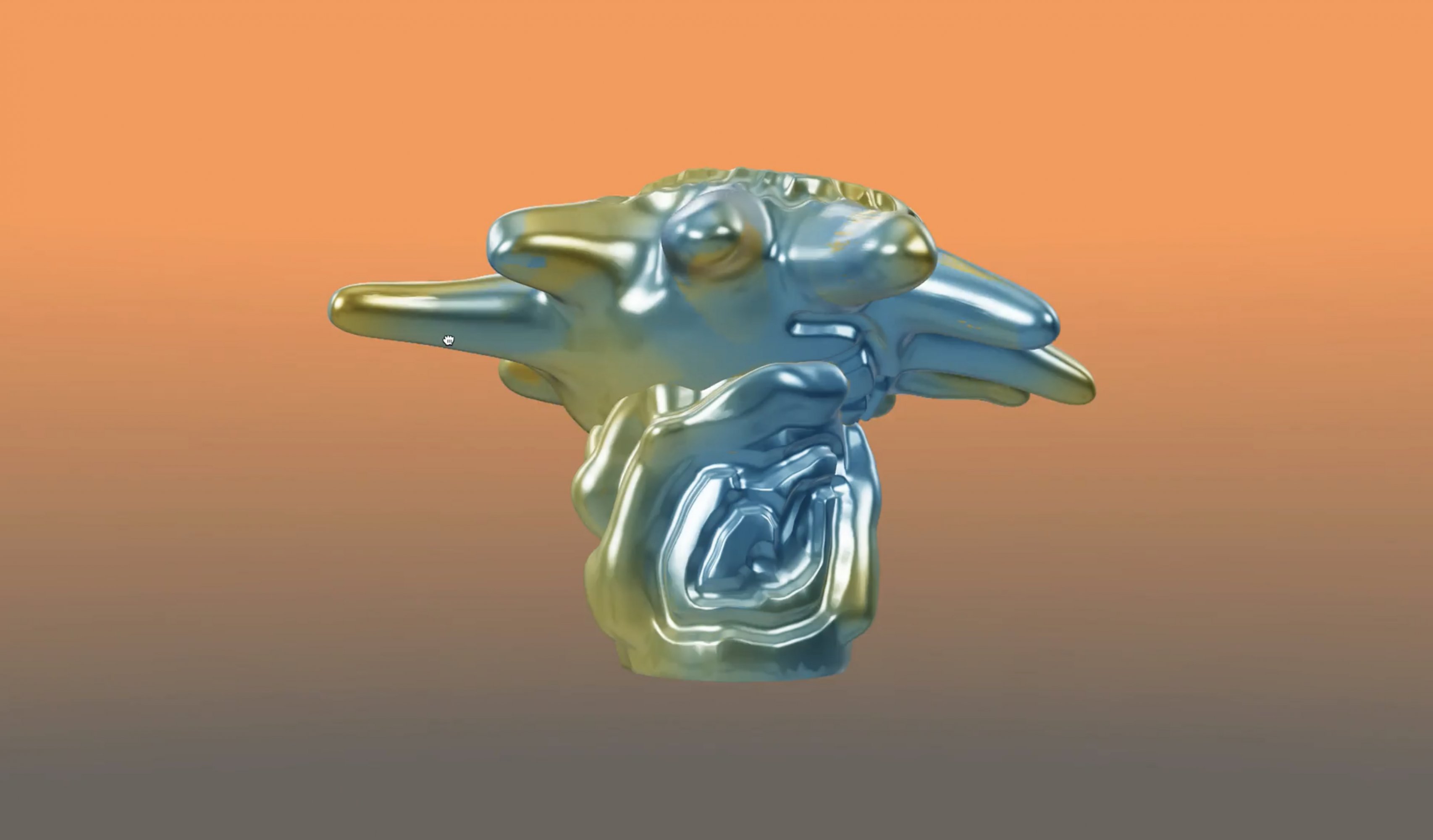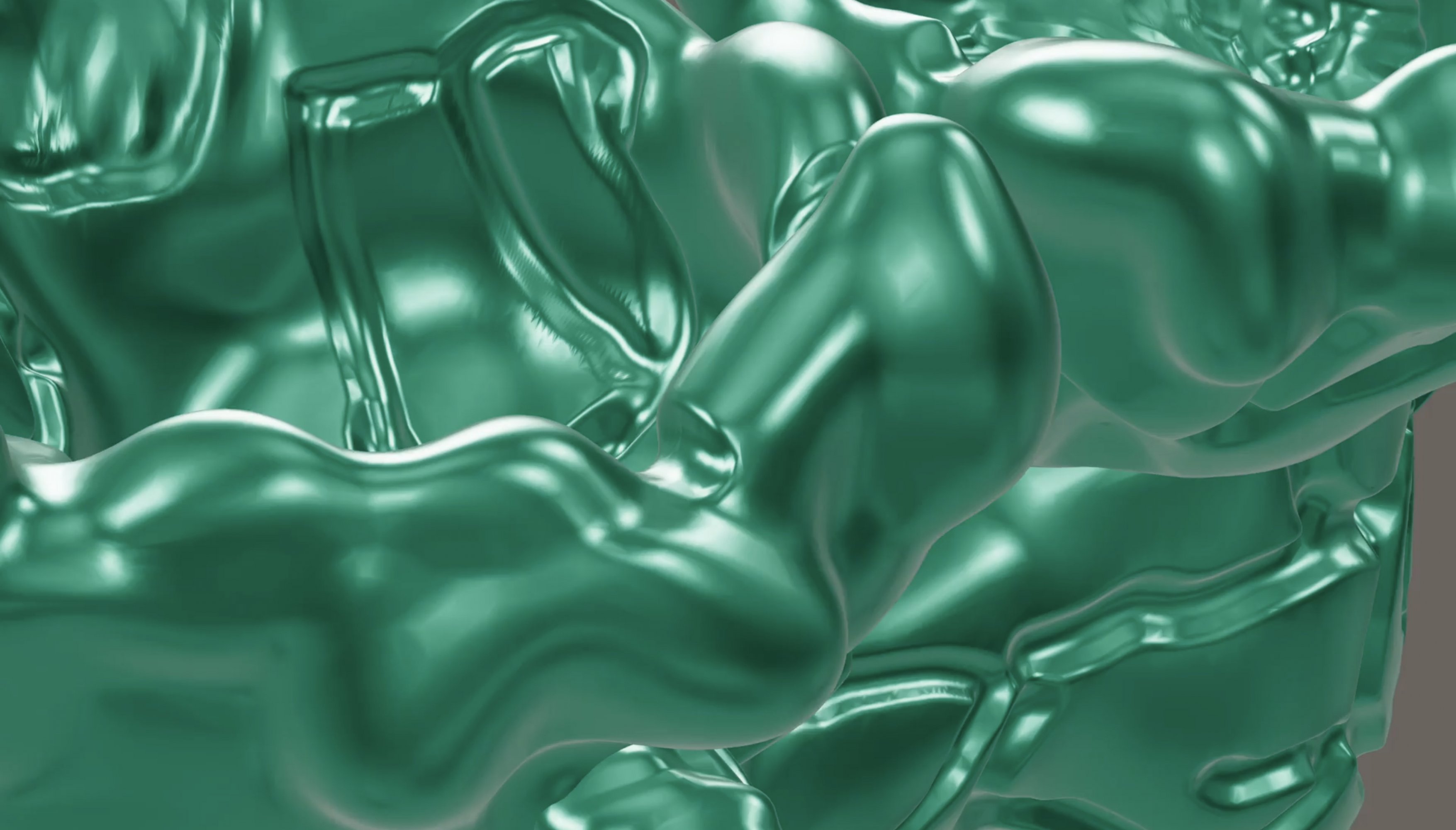 While 3D modeling programs were developed to simulate the "real" environments that surround us, Large uses them in diametrically opposing ways as a method for producing reality. She generates a variety of thoughts and forms in the modeling environment, which are then superimposed, piece by piece and assembled on screen into paradoxical objects. In this virtual space you can experience the physicality of her files, register their weight, their temporal coordinates as a means to understand the making process and to collect information that documents their mutating nature.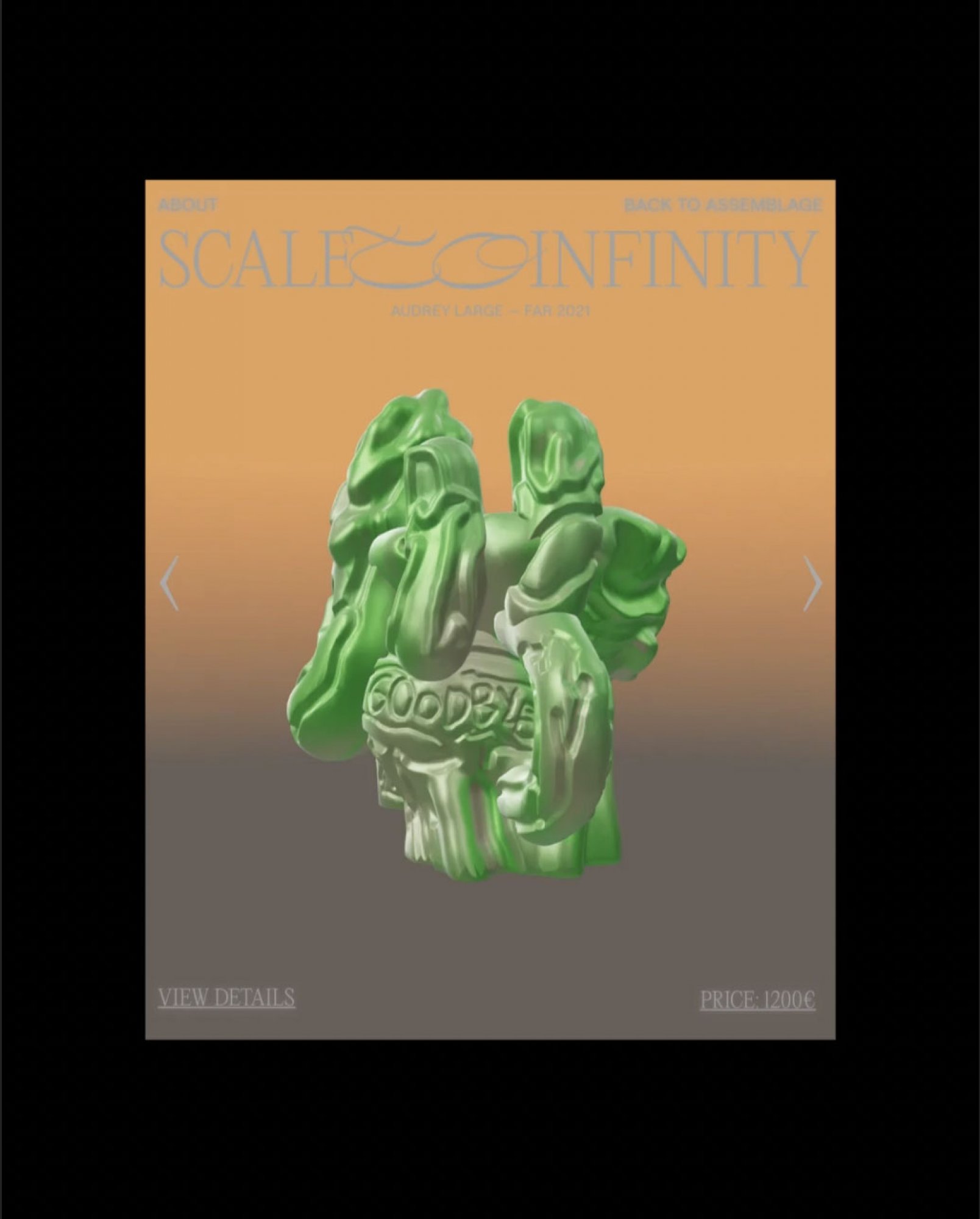 "Scale to Infinity" is curated and web-designed by Studio Vedèt in the frame of the project FAR — a curatorial experiment in design infiltrating the program and the spaces of Nilufar, one of most celebrated international design galleries. Building on the seminal pilot project in 2018, since then FAR subverted the established order of the gallery's programs through 7 amazing shows all curated and art directed by Studio Vedèt. Among these: Brassless, Craftmania, Some Vibrant Things, Bì.li.co, Poikilos and FAR 2019. Vedèt also designed Nilufar's website and worked as an art director for the exhibition: "Lina Bo Bardi – Giancarlo Palanti / Studio D'arte Palma".