Volumnia
Naming, Visual Identity, and Website for a design gallery with a breathtaking location in Piacenza.
Volumnia sounds large and in reality, it is massive. It is a platform for art and design that inhabits the cavernous interior of a former church in the heart of Piacenza. With roots in the Renaissance, it is a monumental and awe-inspiring space (3000 sqm) steeped in history, with rows of columns that spring dozens of meters into the air.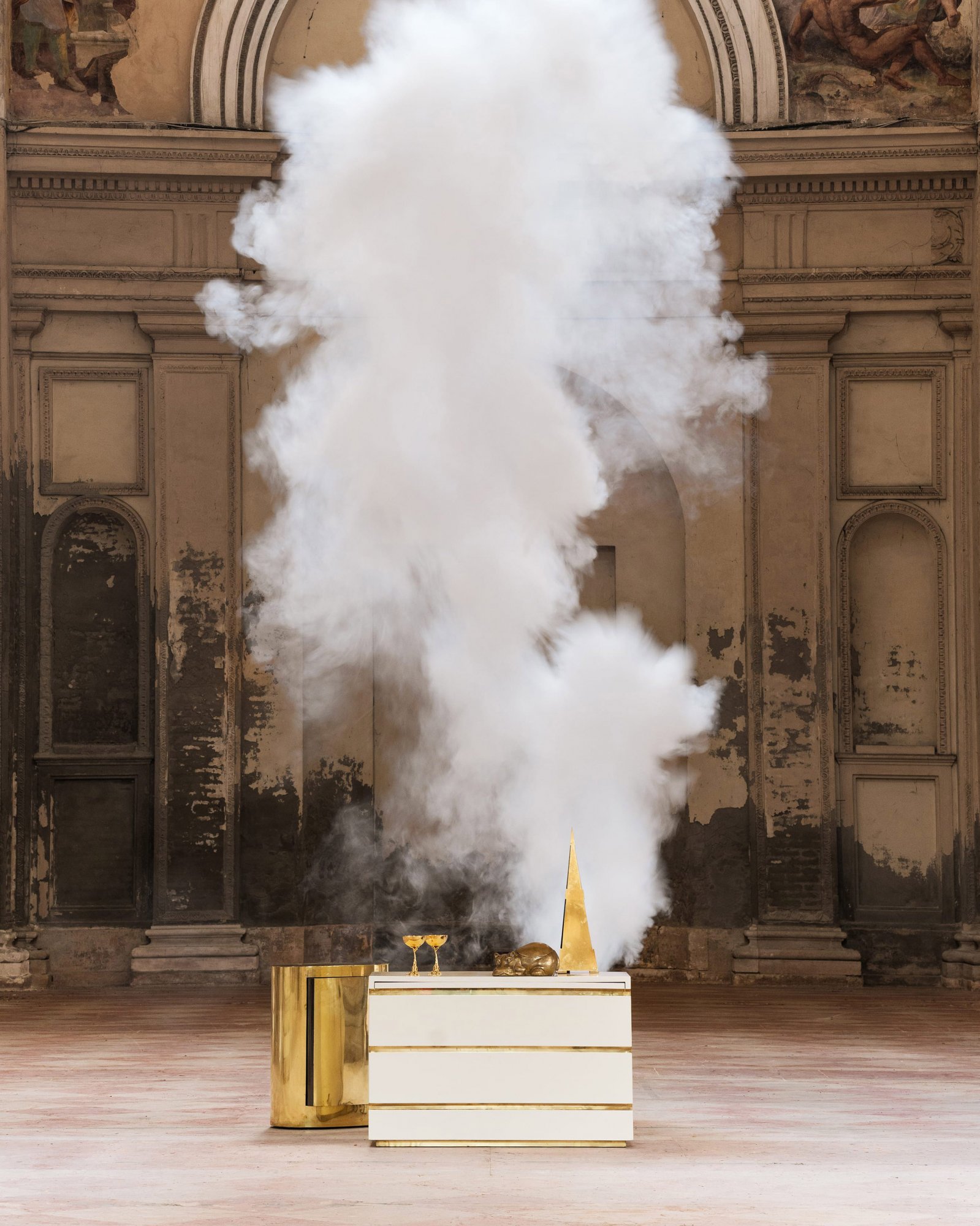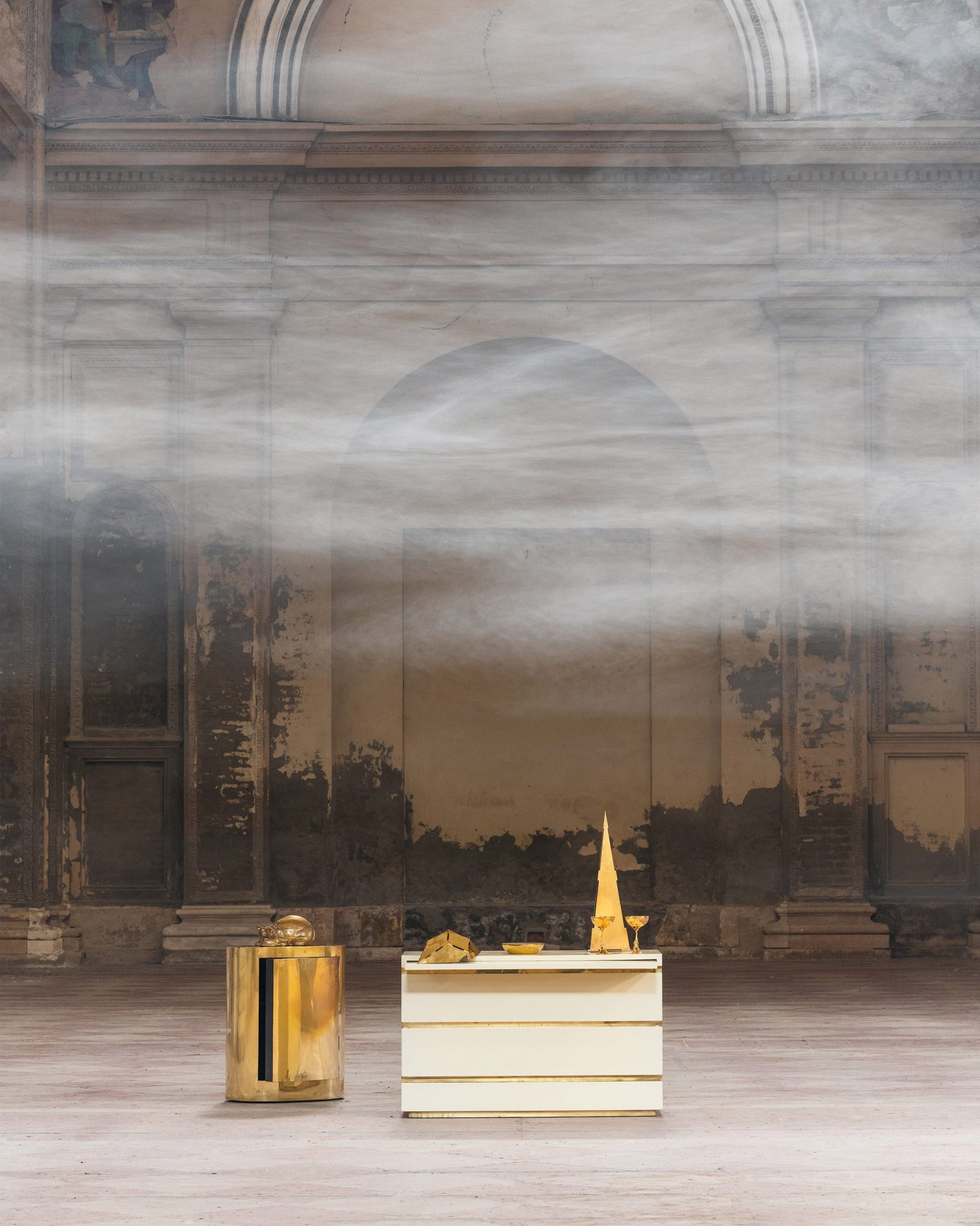 In 2019 this historic space was revitalized through a broad range of activities including an exhibition space, a bistrot, and a year-round cultural program. Studio Vedèt created Volumnia's identity, including naming, logo design, website, and exhibition materials. The name evocating the unusual immensity of the gallery, is also a reference to the historical figure of Volumnia, presumably the lover of Sant'Agostino to whom the church was entitled.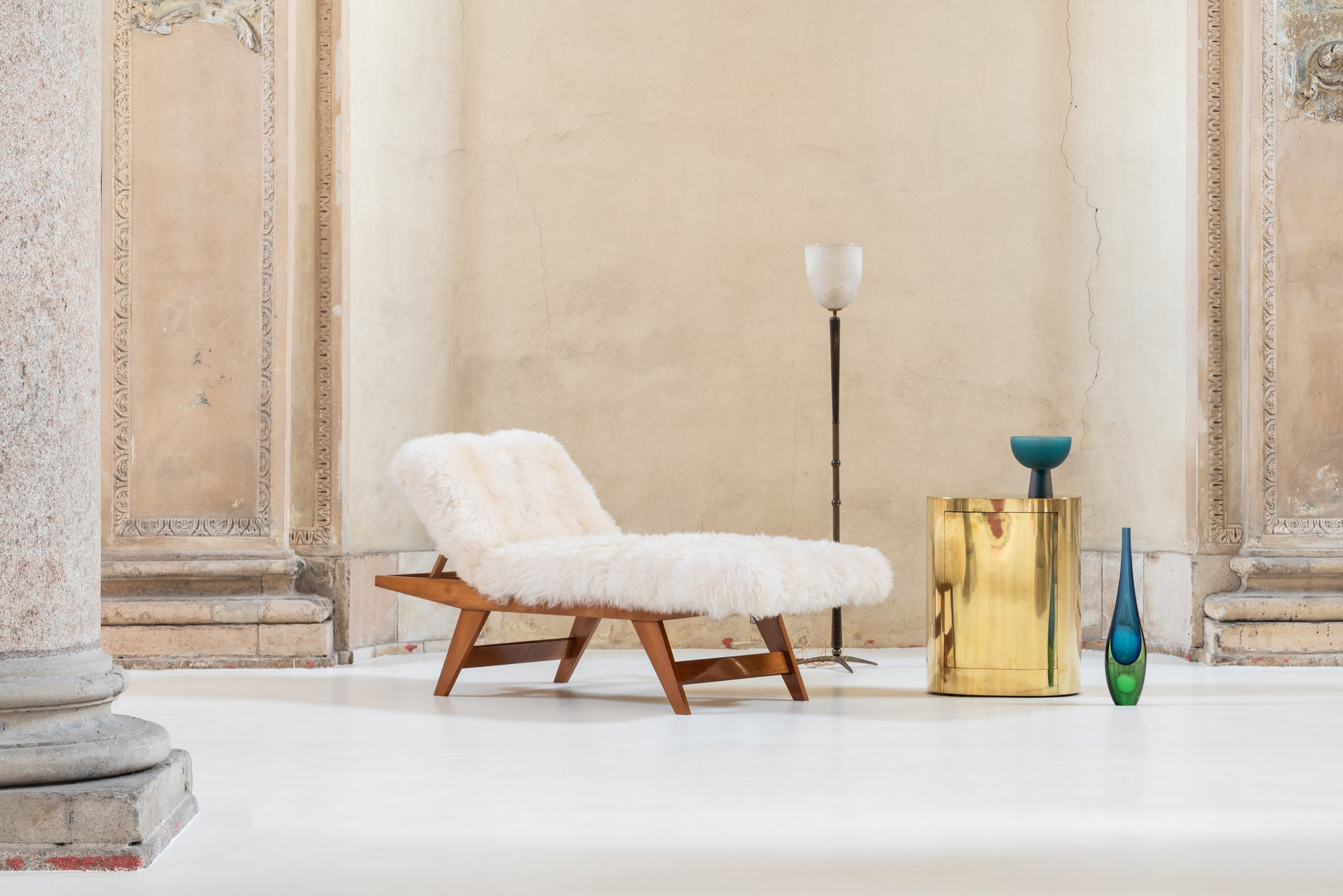 Vedet not only created the visual identity of the project from scratch but also developed fantastic storytelling around it. Additionally, we worked closely with Volumnia to curate an iconic show honoring the Italian designer, Gabriella Crespi. We designed a publication for the show and collaborated with photographer Delfino Sisto Legnani to create a campaign.