Fondazione Officine Saffi
New identity and website for a non-profit foundation focussing on contemporary international ceramics.
The Fondazione Officine Saffi is a non-profit foundation that is at the forefront of researching contemporary international ceramics. They take a comprehensive approach to ceramics, exploring its past while also engaging new audiences with clay. Vedèt designed and developed the visual identity and website for Fondazione Officine Saffi, communicating its activities with a clean and powerful look.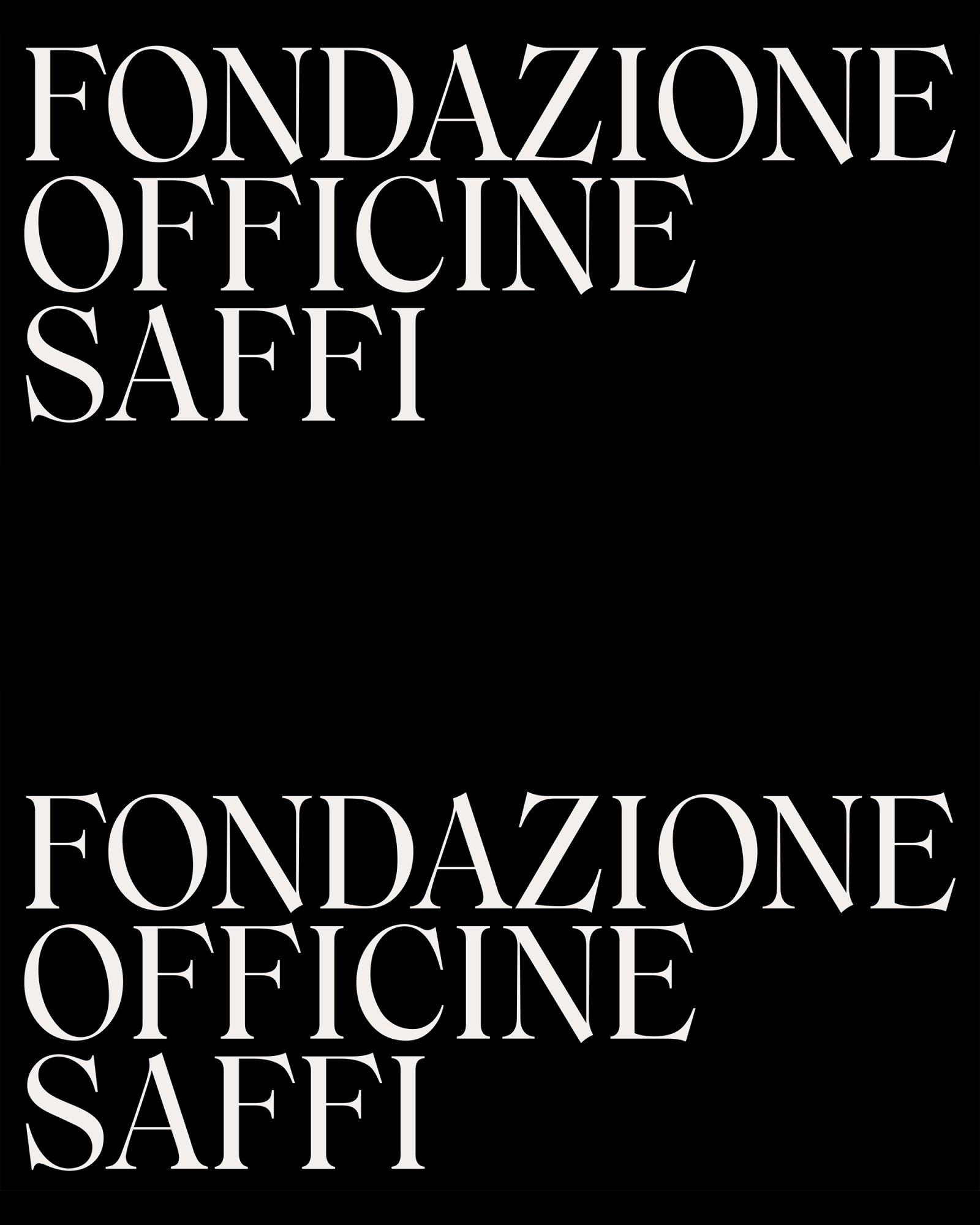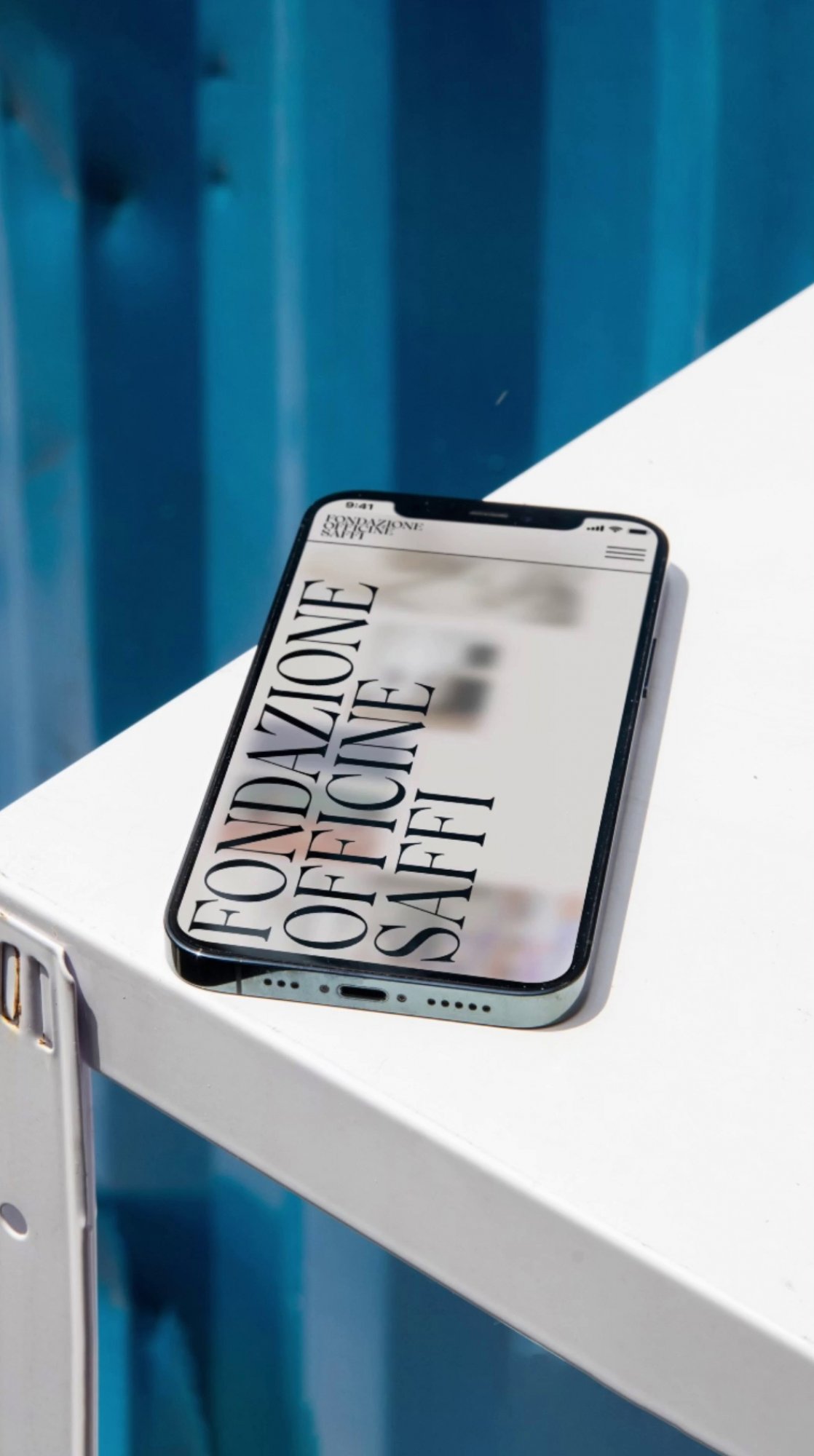 Fondazione Officine Saffi operates as a gallery but also as an academy, promotes ceramic art through an award for young artists, gives space for experimentation and research, and soon will even open a bar. The website is designed and articulated in such a way that it can effectively tell the story of this eclectic reality and speak about its cross-disciplinary program of exhibitions, educational activities, and publications. Each of the sections opens a different chapter structured differently to make the information accessible in the clearest and fastest way . The website functions as an archive for the past, but also as a driver for future events and a daily calendar of courses.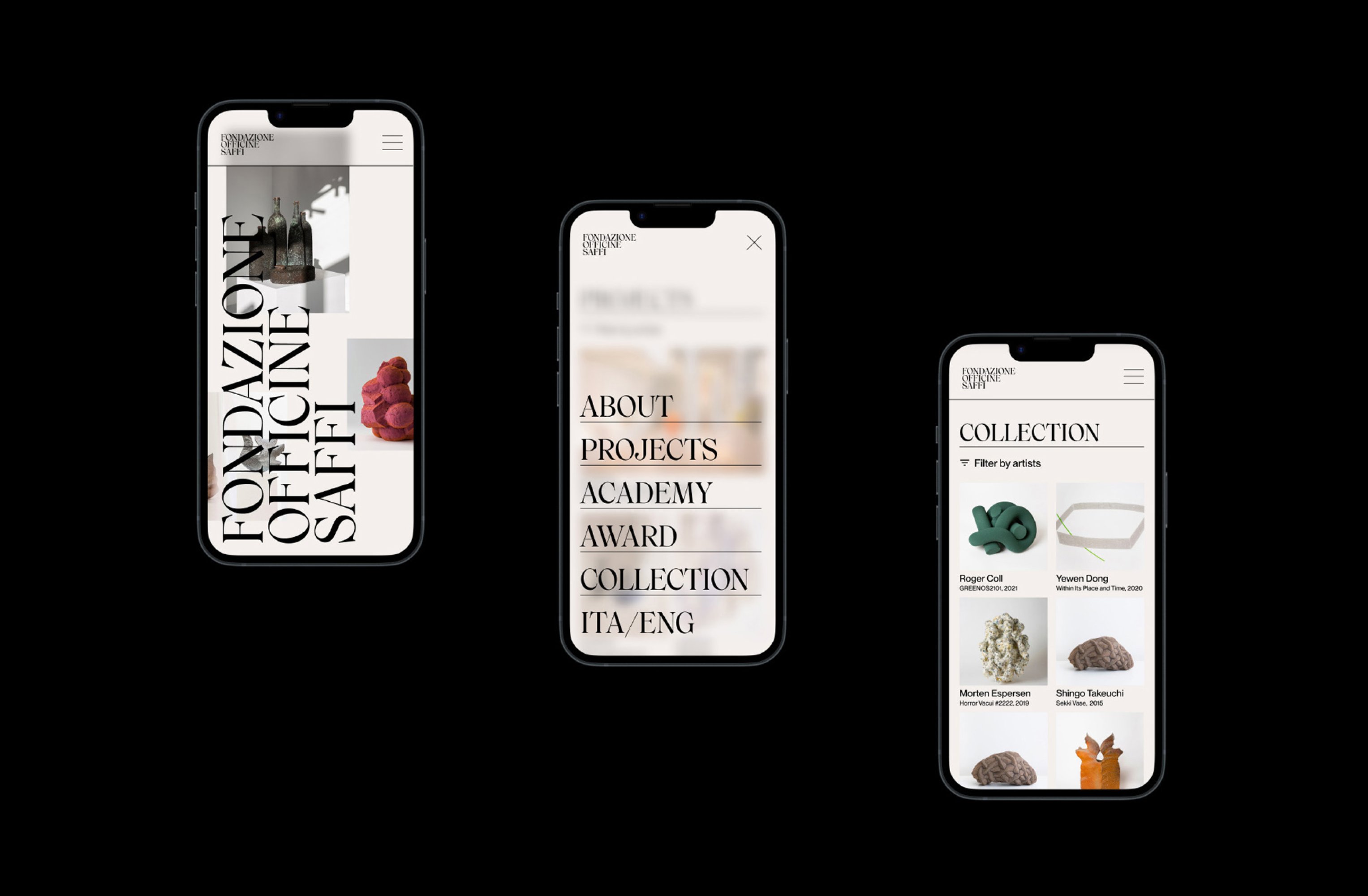 Founded in 2011 by Laura Borghi, Fondazione Officine Saffi, can count on a dynamic and young team of experts in the field of ceramics. Part of this team is also involved in a parallel project called
Officine Saffi Lab
, a leading platform dedicated to the creative investigation of ceramic production, collaborating with an extended network of local and international experts from the field. Vedèt created their visual identity and website too.