Some Vibrant Things – FAR 2021
Audrey Large's iridescent 3D-printed objects occupy Nilufar Gallery, as part of the curatorial program Far.
"Some Vibrant Things" is the fourth show within the FAR series: a parallel curatorial entity that lives within the spaces of Nilufar and challenges the characteristic language used in the established Milanese gallery. Since its inception in 2018, FAR has been curated by Studio Vedèt and this 2021 episode took place in the smallest space of the gallery: a 25sqm room with an intriguing window on the very central via della Spiga, in Milan.
If previous episodes had spectacularly inhabited large spaces at the Nilufar Depot, this exhibition found its perfect setting in a small space capable of enhancing the full vibrant force of the young Audrey Large's work.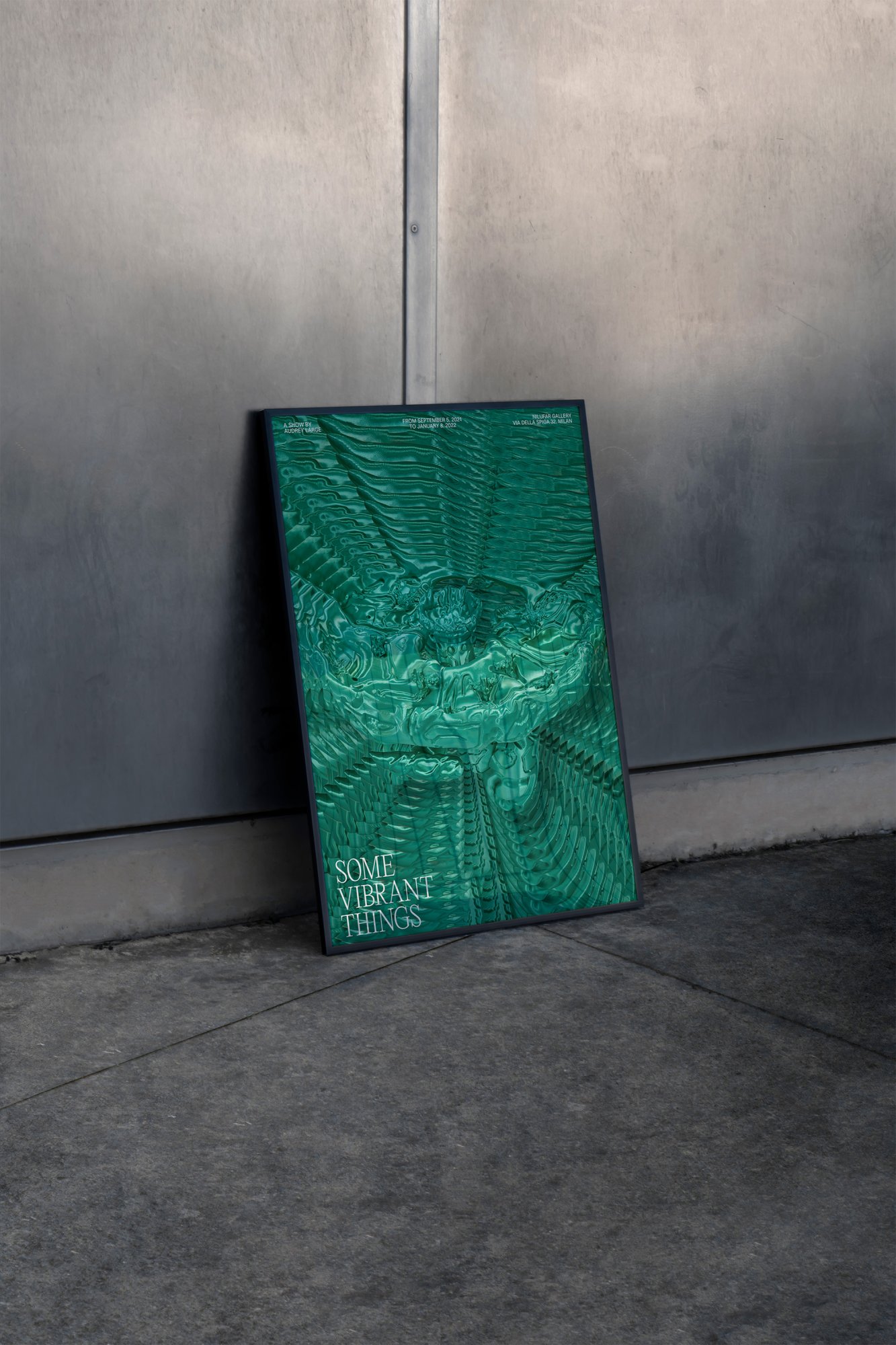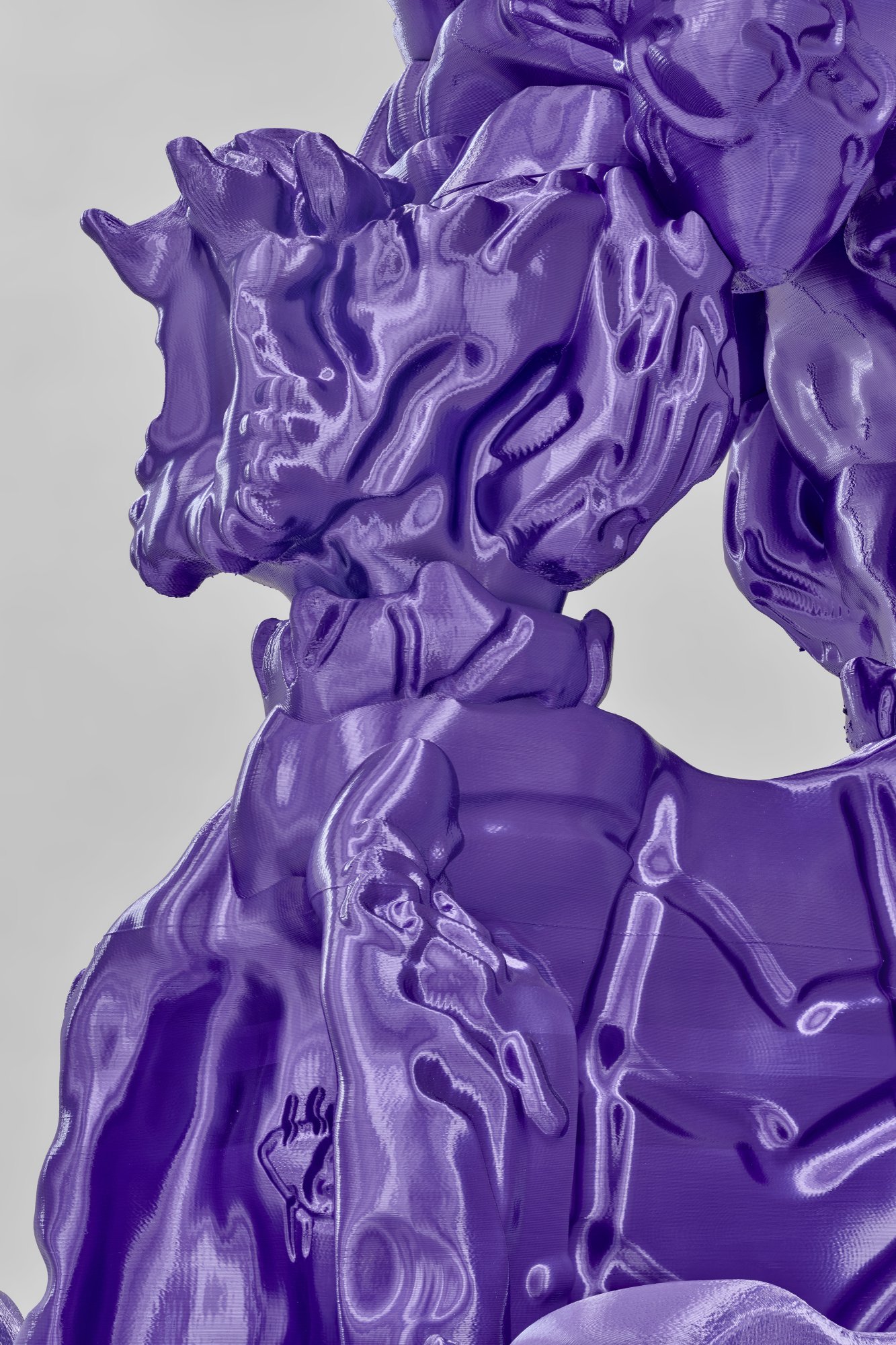 Animated by Jane Bennett's intriguing research and her investigations into "vibrating matter," Large arranged her objects in space in search of an unusual dialogue with the viewer. If the American researcher emphasizes how in our daily life we are used to ignoring "the call of things," forgetting the power they exert over us, Large's magnetic and iridescent 3D-printed objects are instead able to translate the action inherent in all objects that we usually consider immobile, inert. And their layered skin is full of images and reliefs, juxtapositions and sparks, and escapes any precise definition.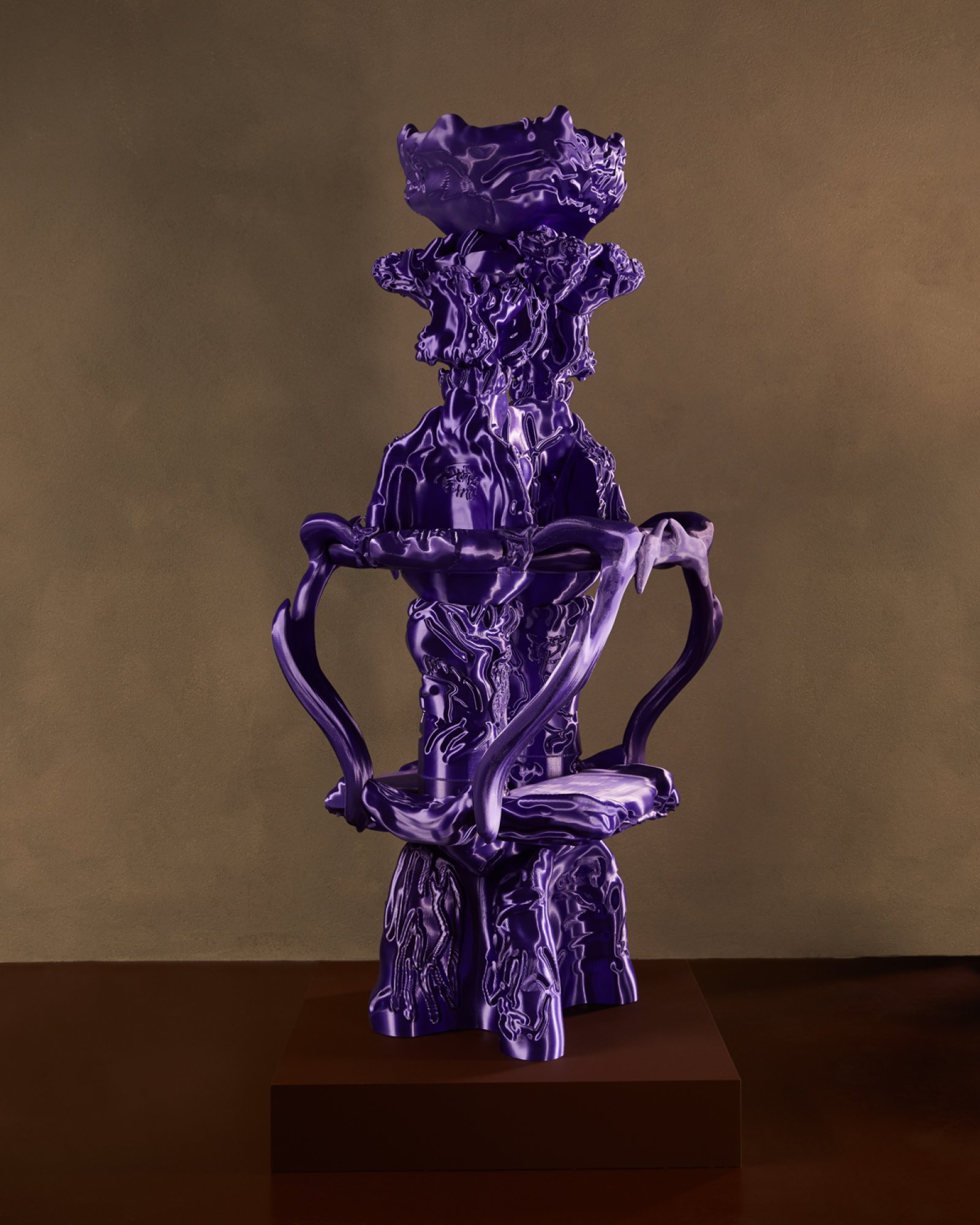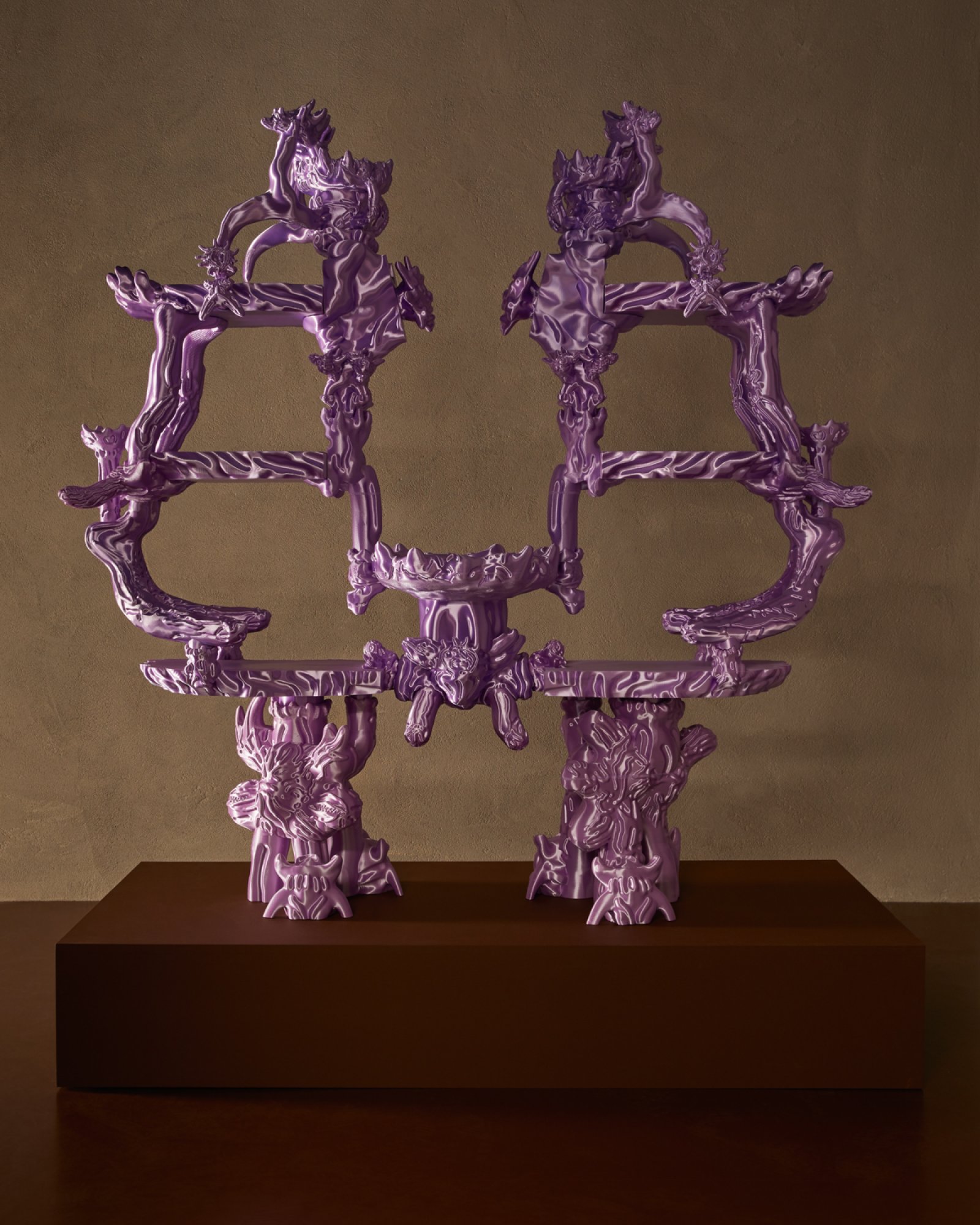 While the virtual exhibition experiment Scale to Infinity, keeps the fluctuating creative universe of Large online, inviting viewers to interact with it, testing its "weight" and its multifaceted essence; the exhibition
Some Vibrant Things
at Nilufar Gallery raised questions that seem to herald an evolution of the artist's work — staging objects that hint at a possible function.If you are curious about more exhibitions in the FAR series — curated by Studio Vedèt at Nilufar Gallery — you can visit them here: Craftmania
,
Poikilos
,
Far 2019
,
Brassless
,
Bì.li.co
.