Poikilos – FAR 2023
A show curated by Studio Vedèt in the frame of the program FAR for Nilufar Gallery.
Poikilos is the seventh show within the FAR series. FAR is a parallel curatorial program that lives within the spaces of Nilufar and challenges the characteristic language used in the established Milanese gallery. Since its beginning in 2018, FAR has been curated by Vedèt and this 2023 episode, which took place in the spectacular central hall of Nilufar Depot, features a site-specific project by design duo Objects of Common Interest.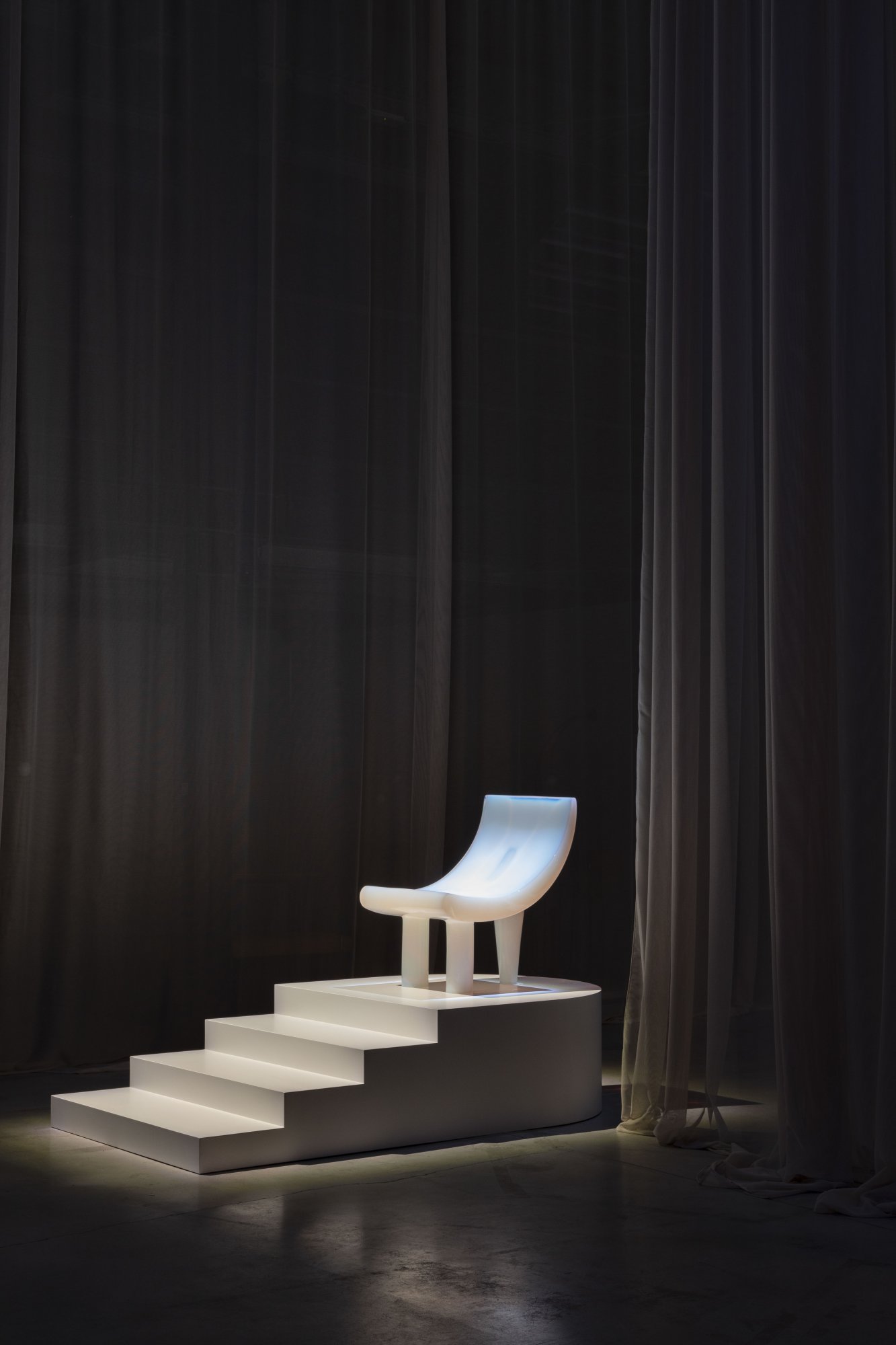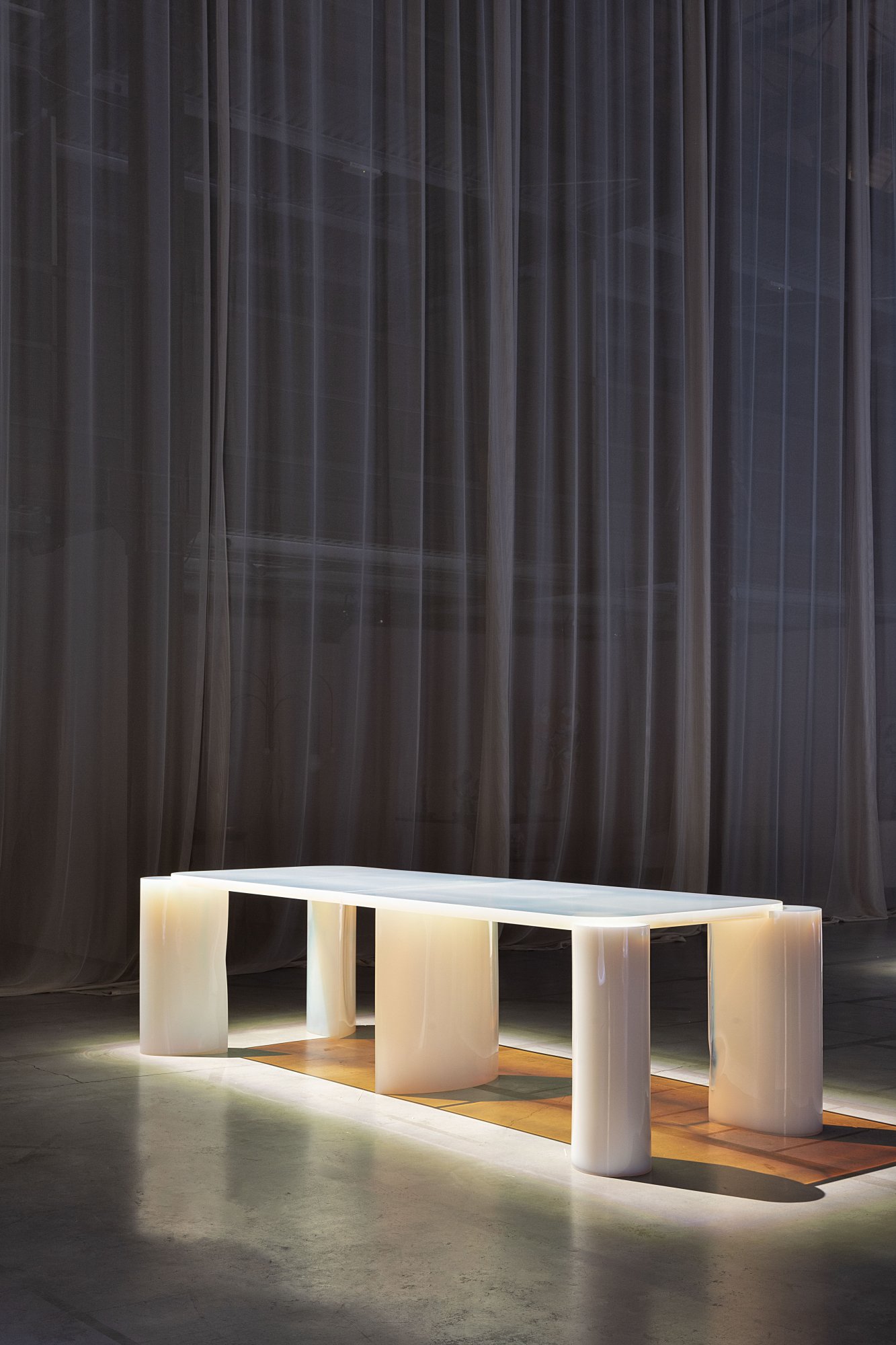 This exhibition had, in its own way, Greek origins. In fact, the show arises out of the continuous and fruitful movements of the designers Eleni Petaloti and Leonidas Trampoukis. Based in New York since 2016, the duo also maintains an active studio (and now a large workshop) in Athens, where the fascinating and iridescent creatures featured in the show come from.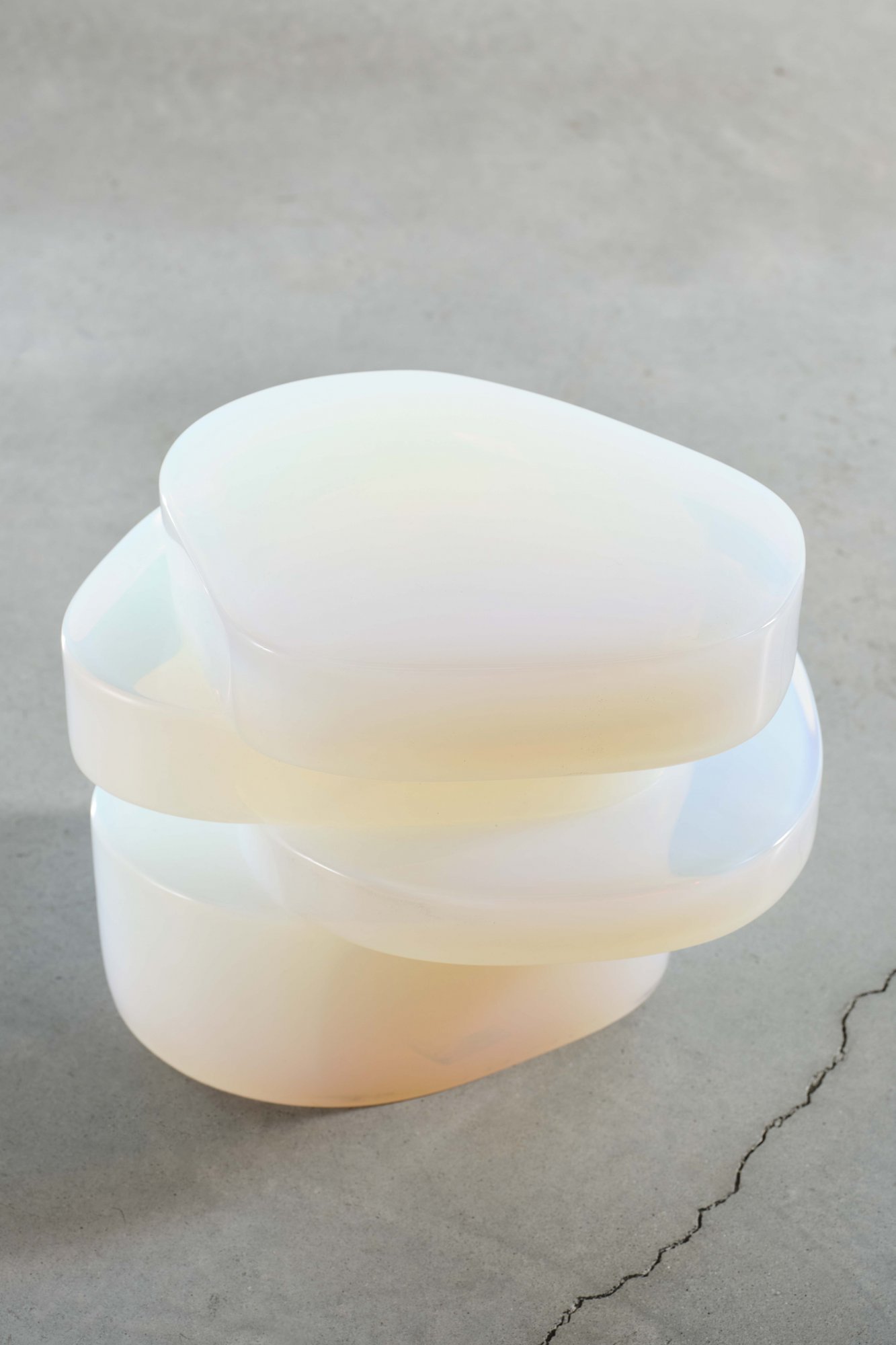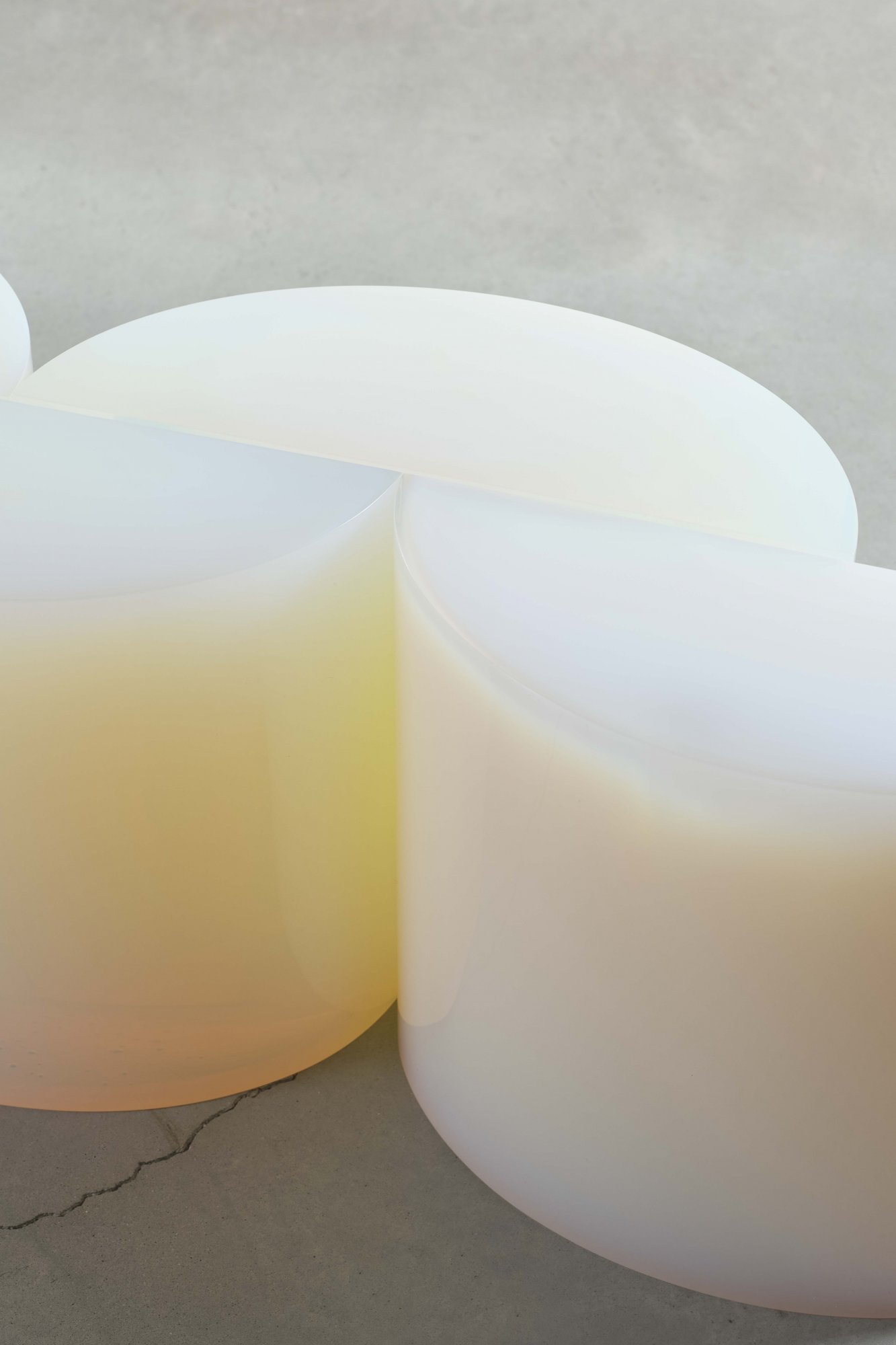 "Iridescence is among the most elusive visual phenomena; it seems to exist only at the moment we are seeing it and is different for each of us depending on our location, the light around us, the gaze, the time of day, and perhaps even our mood. It has the charm of dazzling and unexpected things, that vibrate and cannot stand still. It is no coincidence that the earliest references to the concept of iridescence—which date back to ancient Greece—refer to the coat or skin of living creatures. Poikilos was, in fact, the word used at the time to describe the mottled fur of a running leopard or the iridescent skin of a snake. Iridescence seems to originate from a movement or movements and remain alive in them.