Bì.li.co – FAR 2023
A show curated by Studio Vedèt in the frame of the program FAR for Nilufar Gallery.
B
ì.li.co
is the sixth show within the FAR series. Far is a parallel curatorial entity that lives within the spaces of Nilufar and challenges the characteristic language used in the established Milanese gallery.
Since its inception in 2018, FAR has been curated by Studio Vedèt, and this 2023 episode is a solo show by the Italian designer Maximilian Marchesani.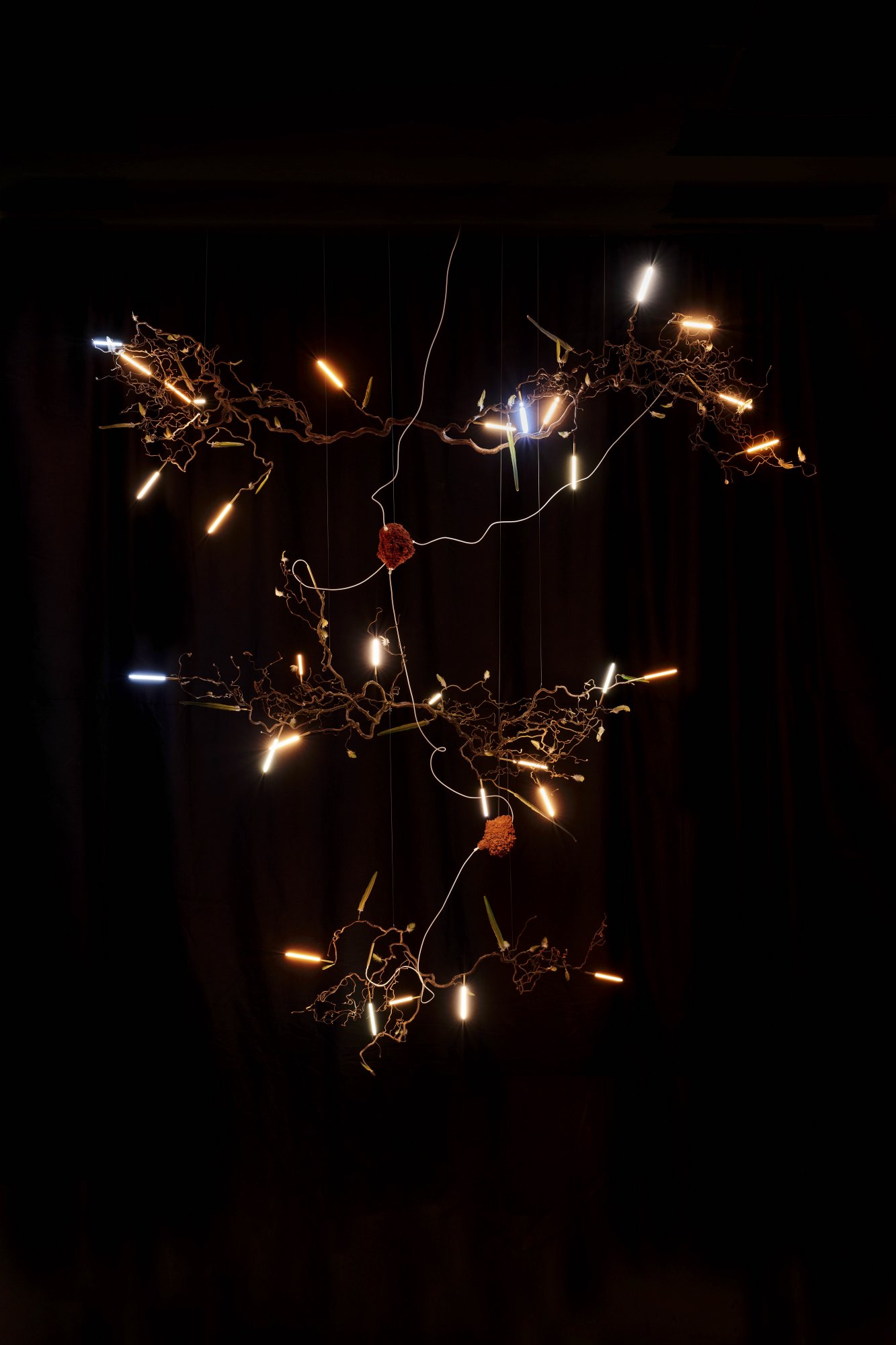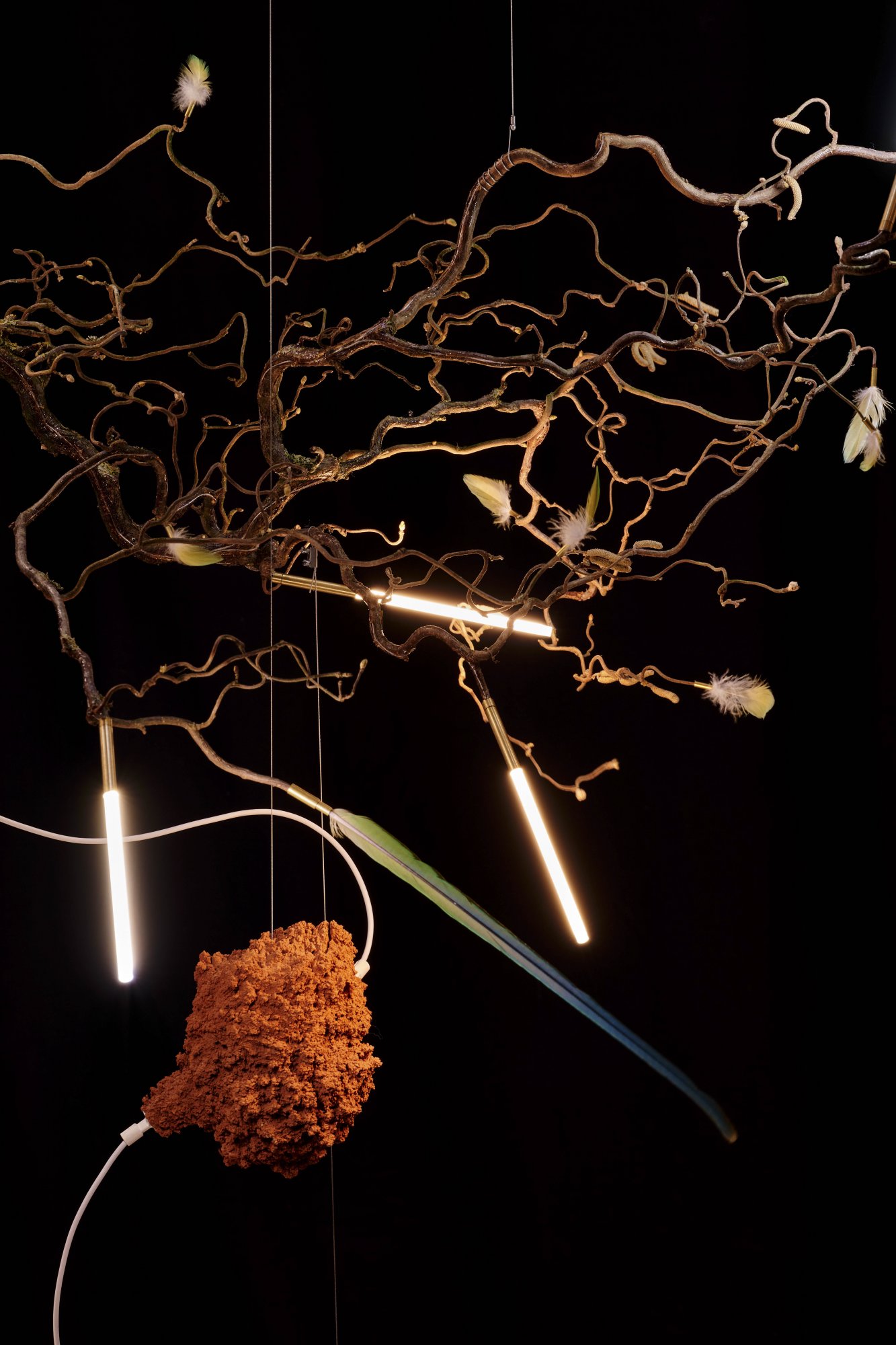 Marchesani's research stands in a special position— on the edge —in a new and fascinating form of balance between the natural and the artificial. For the artist matter is no longer forced and forged by an anthropocentric instinct, but on the contrary, technology is digested by the natural element, which becomes its skin and skeleton.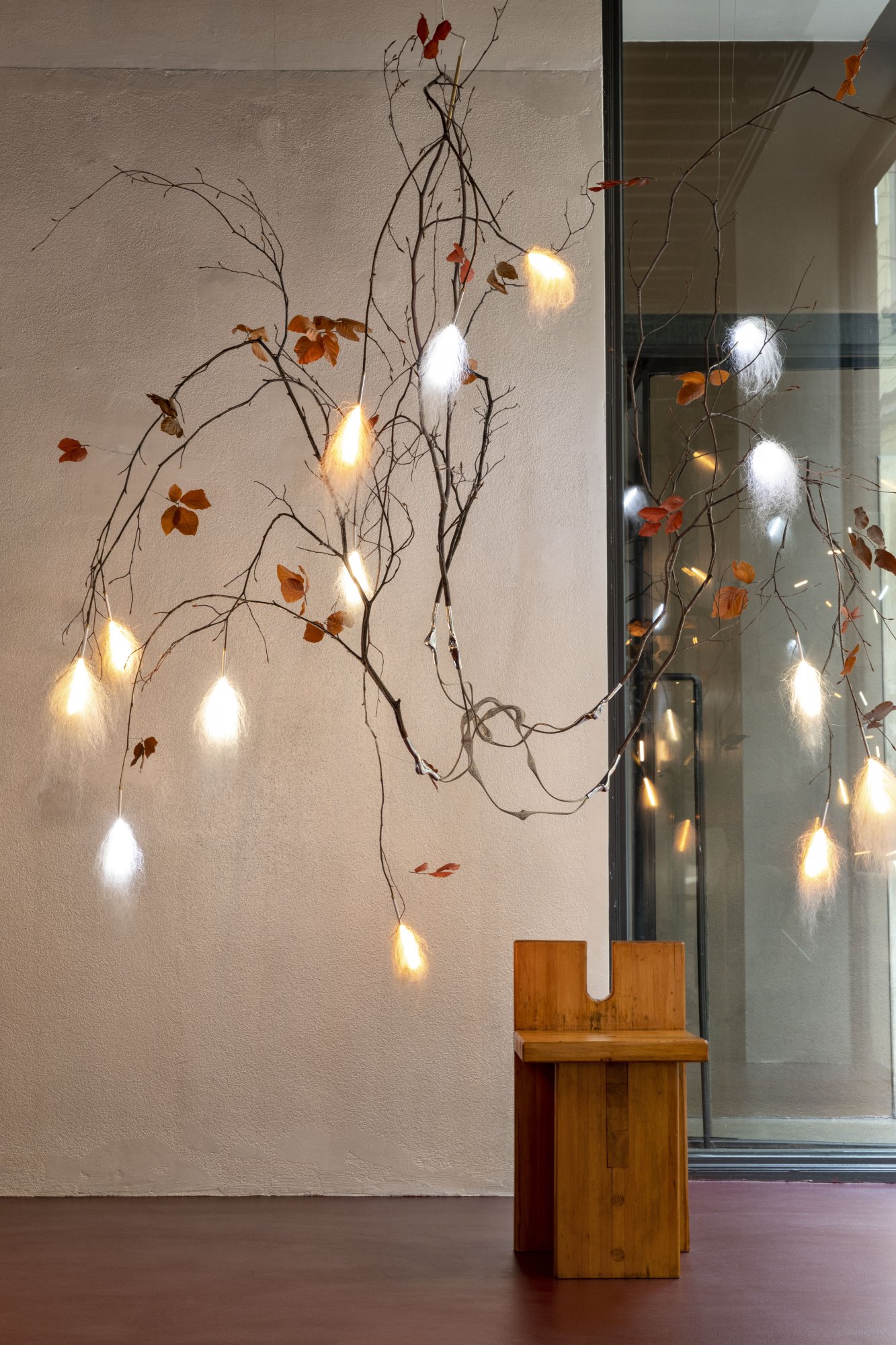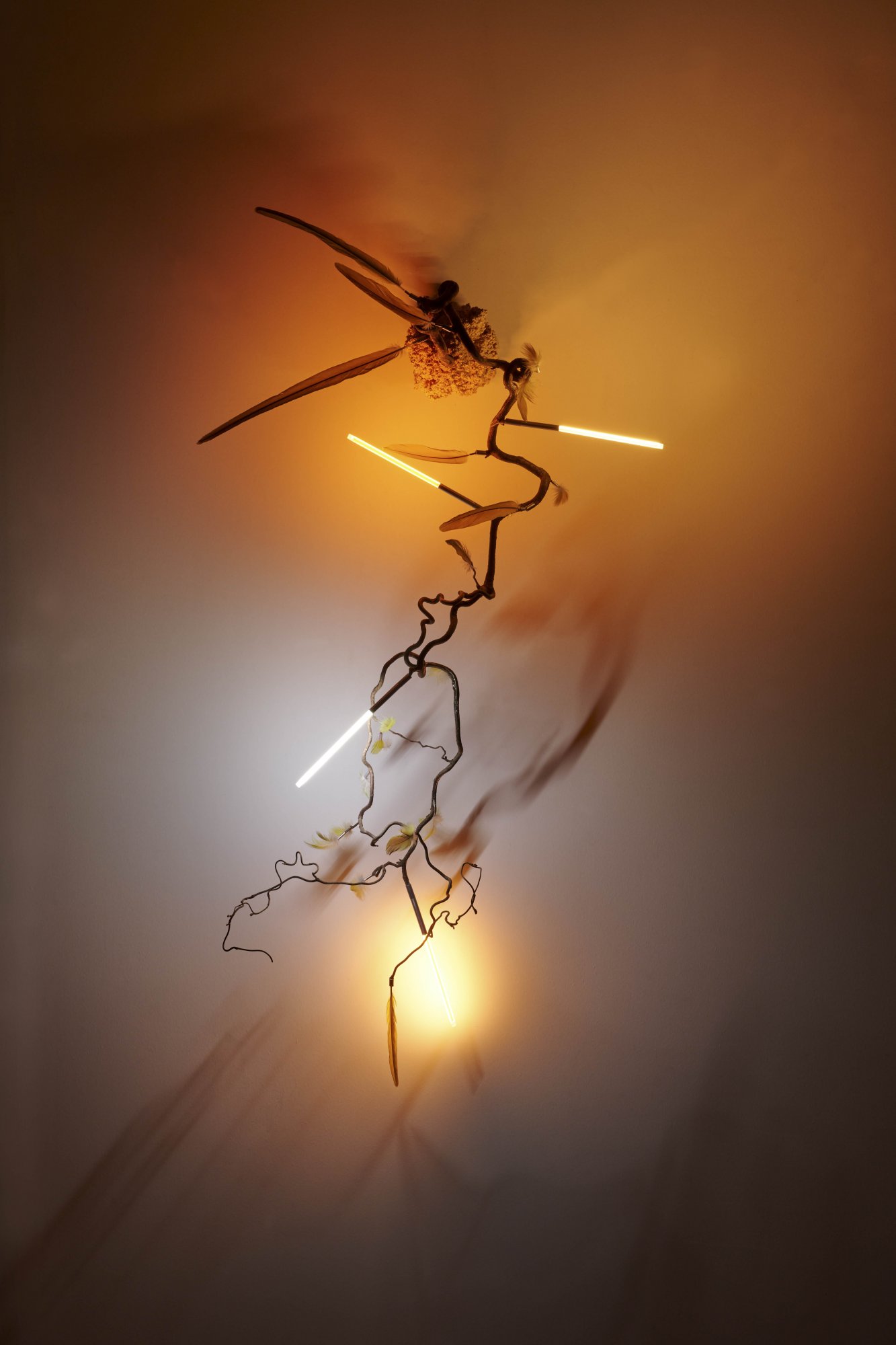 "On the occasion of his first solo show at Nilufar, Marchesani suspends us among his lamp-branches that, gracefully invading the ground floor of the gallery on Via Spiga, overturn the space and invite a new perspective. At what point are we? What will happen to the natural matter that we have been domesticating for millennia in the direction of our system? How precarious is our equilibrium? How much more can we push, or pull? Marchesani's luminous branches dance above our heads, suggesting potential and graceful movement; on the surface, their balance is delicate, poetic. To the eye, to the ear, however, wonderfully, they loom. They are branches laden with doubts and questions, dutiful but disturbing."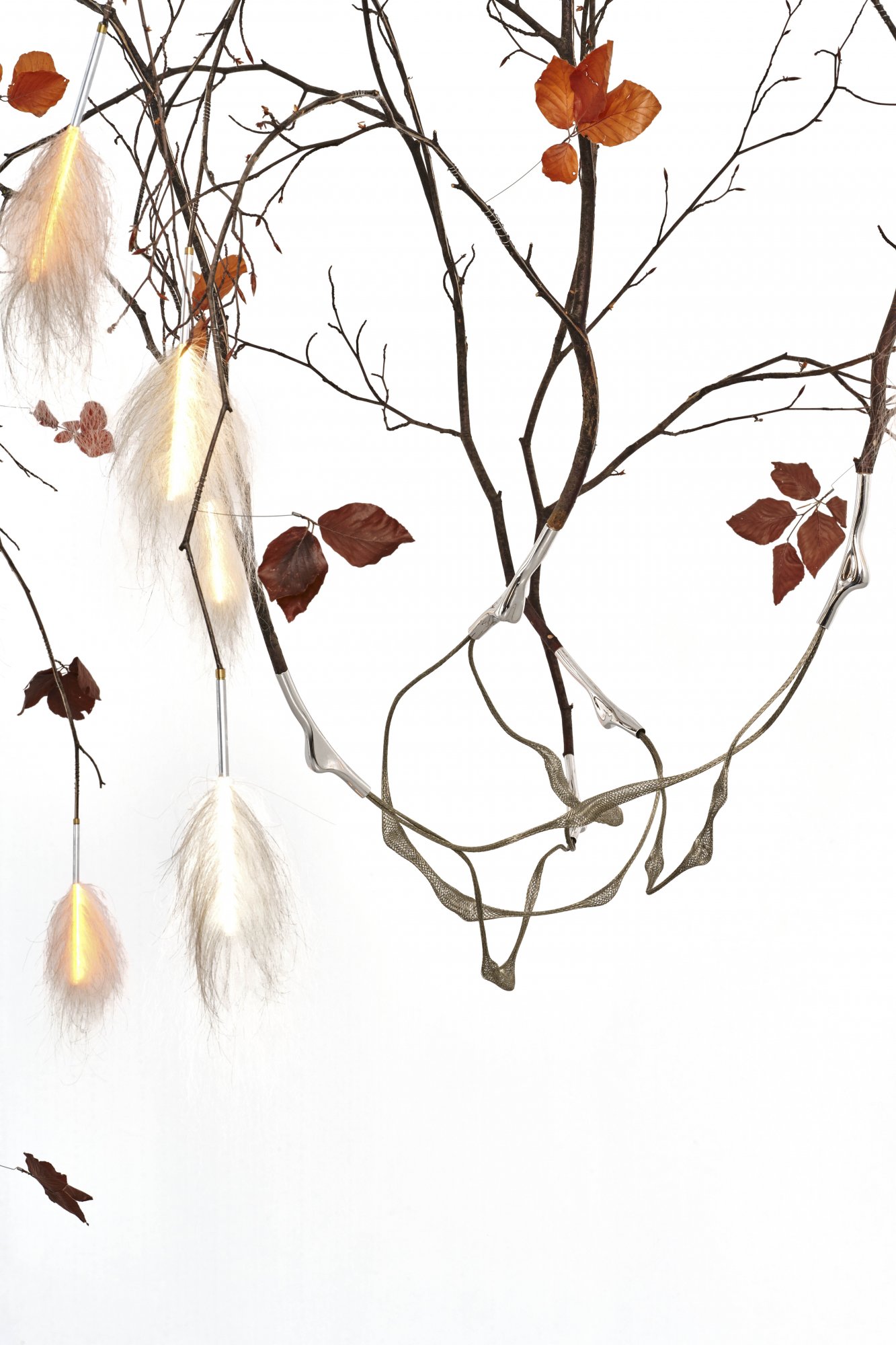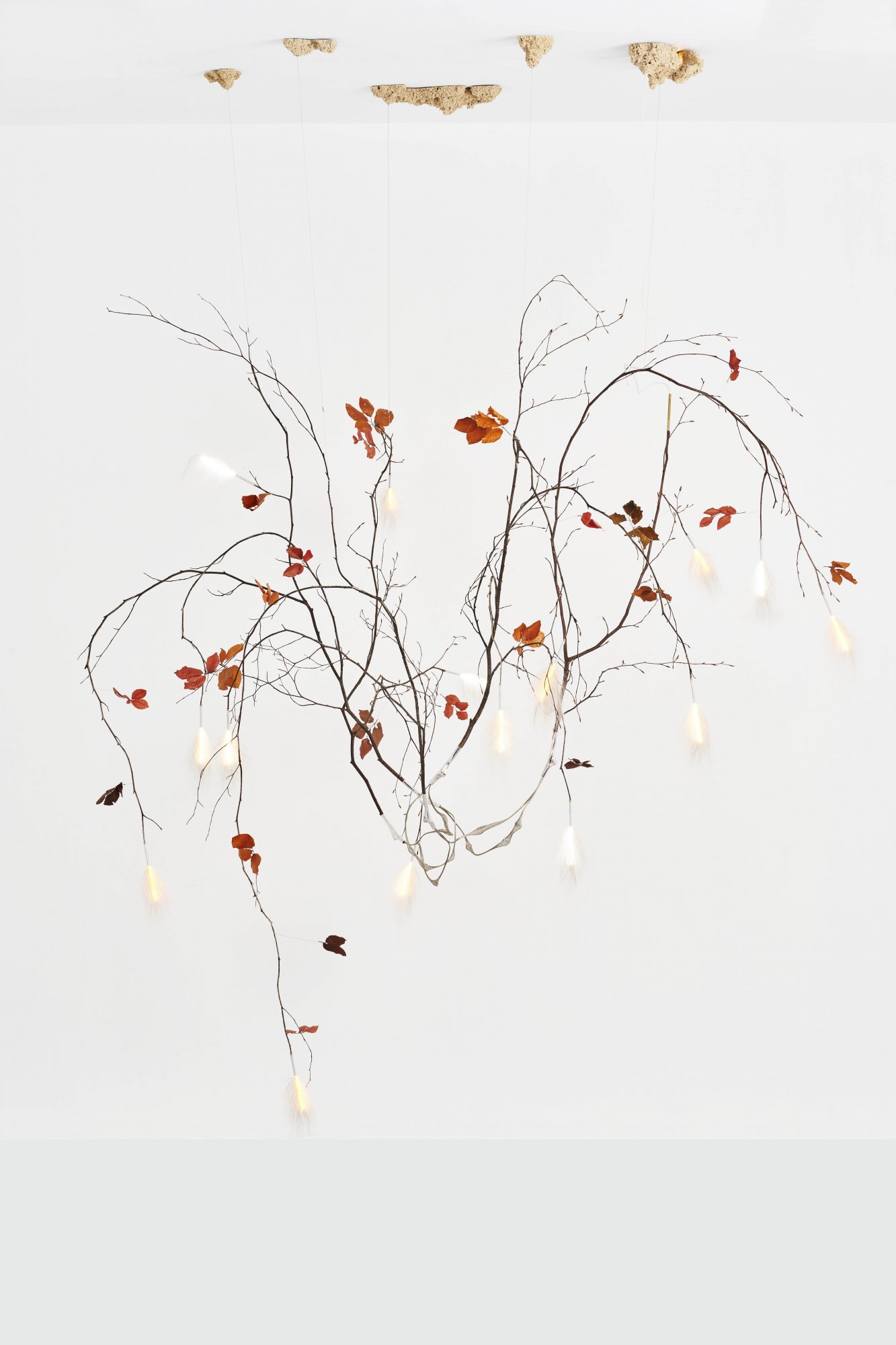 Studio Vedèt encountered Marchesani's work on the occasion of Alcova 2022 and immediately understood the value and uniqueness of his research. The eclectic universe of Nilufar, new to the themes he raised, seemed the most strategic for presenting his work never before represented by a gallery. For all the exhibitions in the FAR series, Vedèt created the visual identity of the show.
If you are curious about other shows of FAR, here they are
:
Brassless
,
Craftmania
,
Some Vibrant Things
,
Bì.li.co
,
Poikilos
,
Scale to Infinity
, and
FAR 2019
.