Nilufar
A new website and a refreshed visual identity for one of the most internationally reviewed design galleries.
Our collaboration with Nilufar began in 2017 with an initial refresh of the website and a restyling intervention on the identity. After the art direction work for the exhibition "Lina Bo Bardi – Giancarlo Palanti / Studio D'arte Palma", we were entrusted with the project of completely redoing the gallery's website by completely renewing its graphics and activating new online tools necessary for Nilufar's increasingly important online business.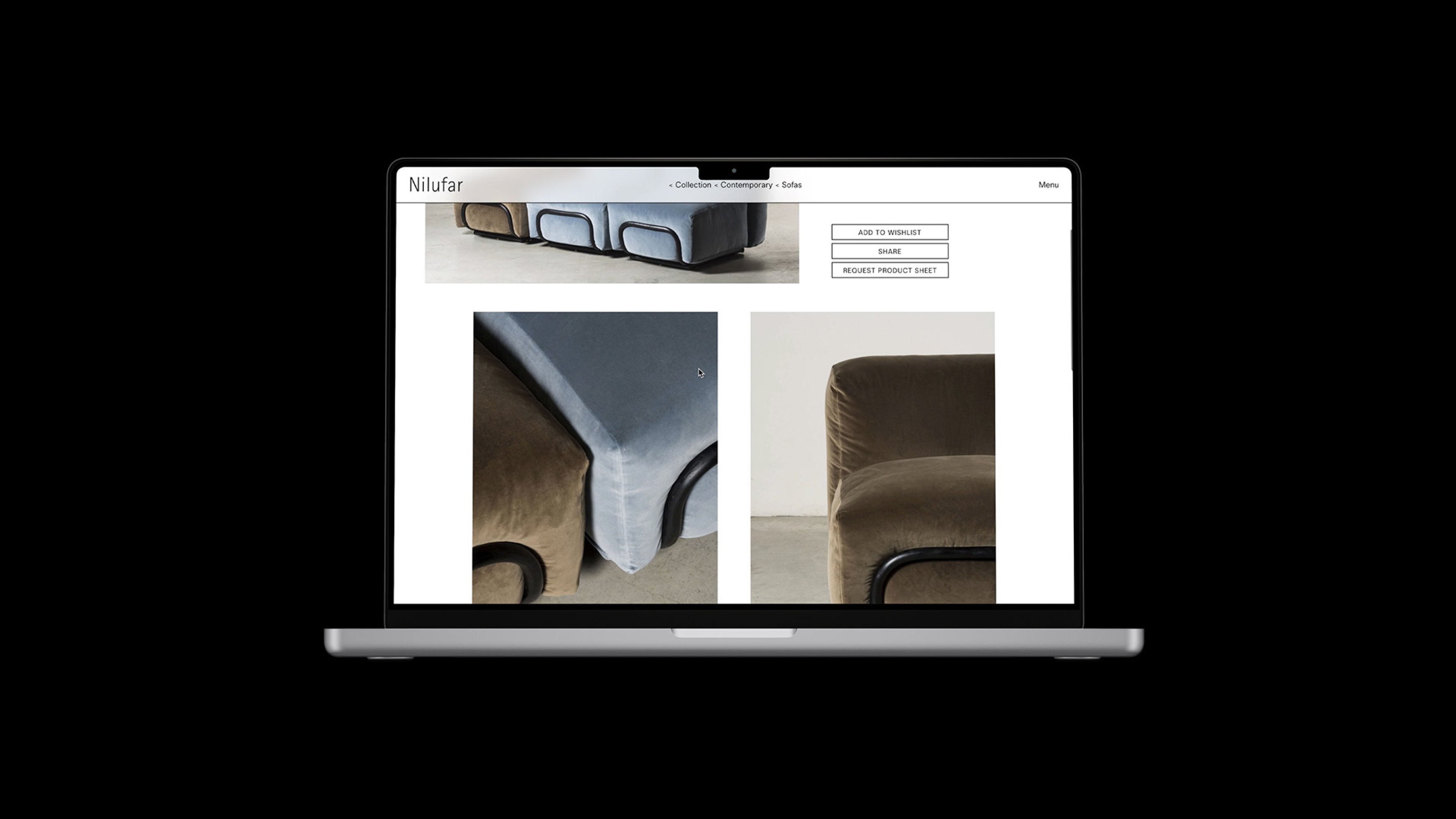 The new Nilufar website designed and developed by Studio Vedèt has been online since 2020. The clean layout reflects the identity of the gallery and translates it into an intuitive journey through the vast design catalog. The articulated structure of the site chronicles the many different activities in which the gallery is engaged, from traditional fairs to the "Squat" format, from the new Open Editions project to the publications section. The site also features narrative tools such as Focus that allow the gallery to present its varied content with an editorial approach.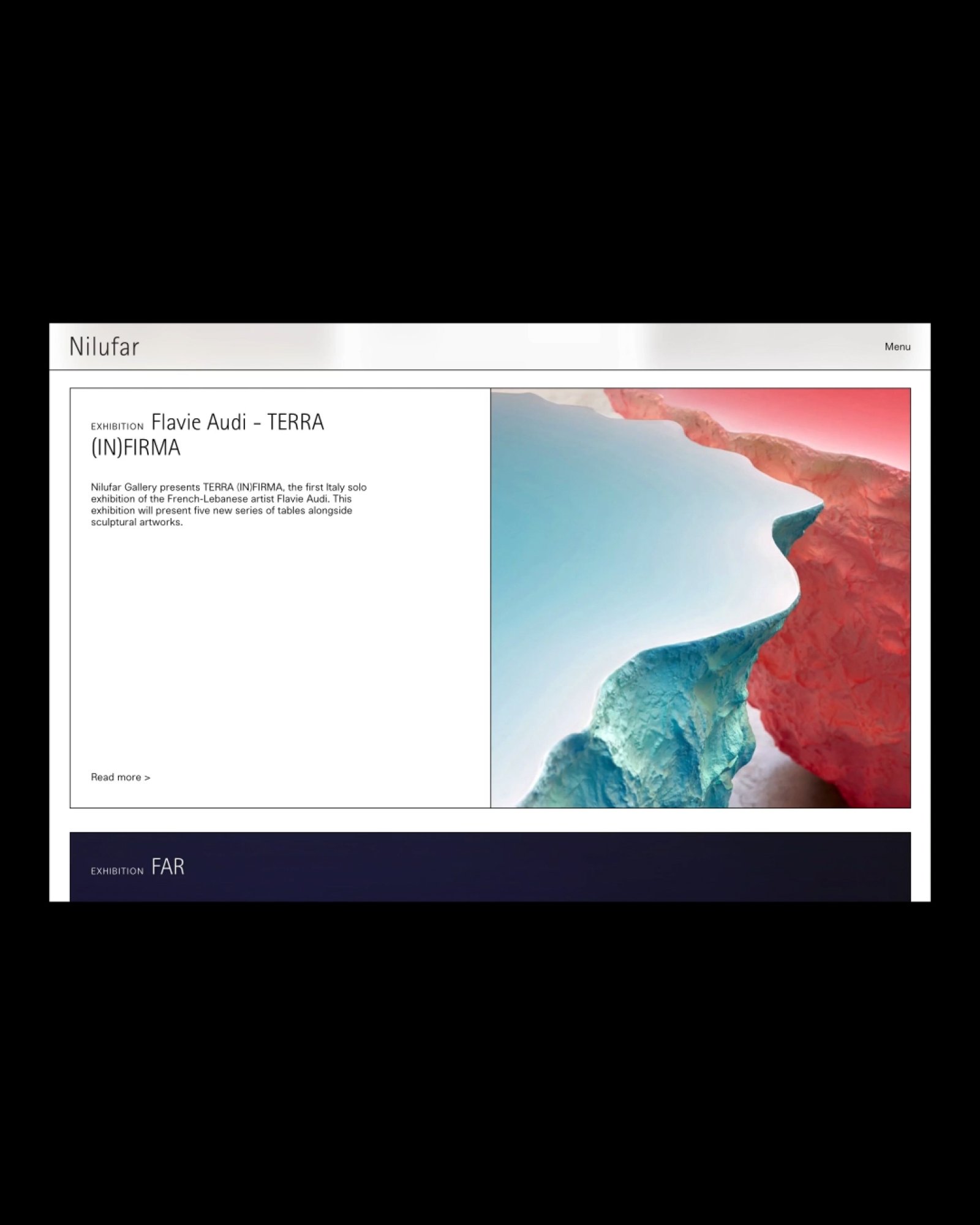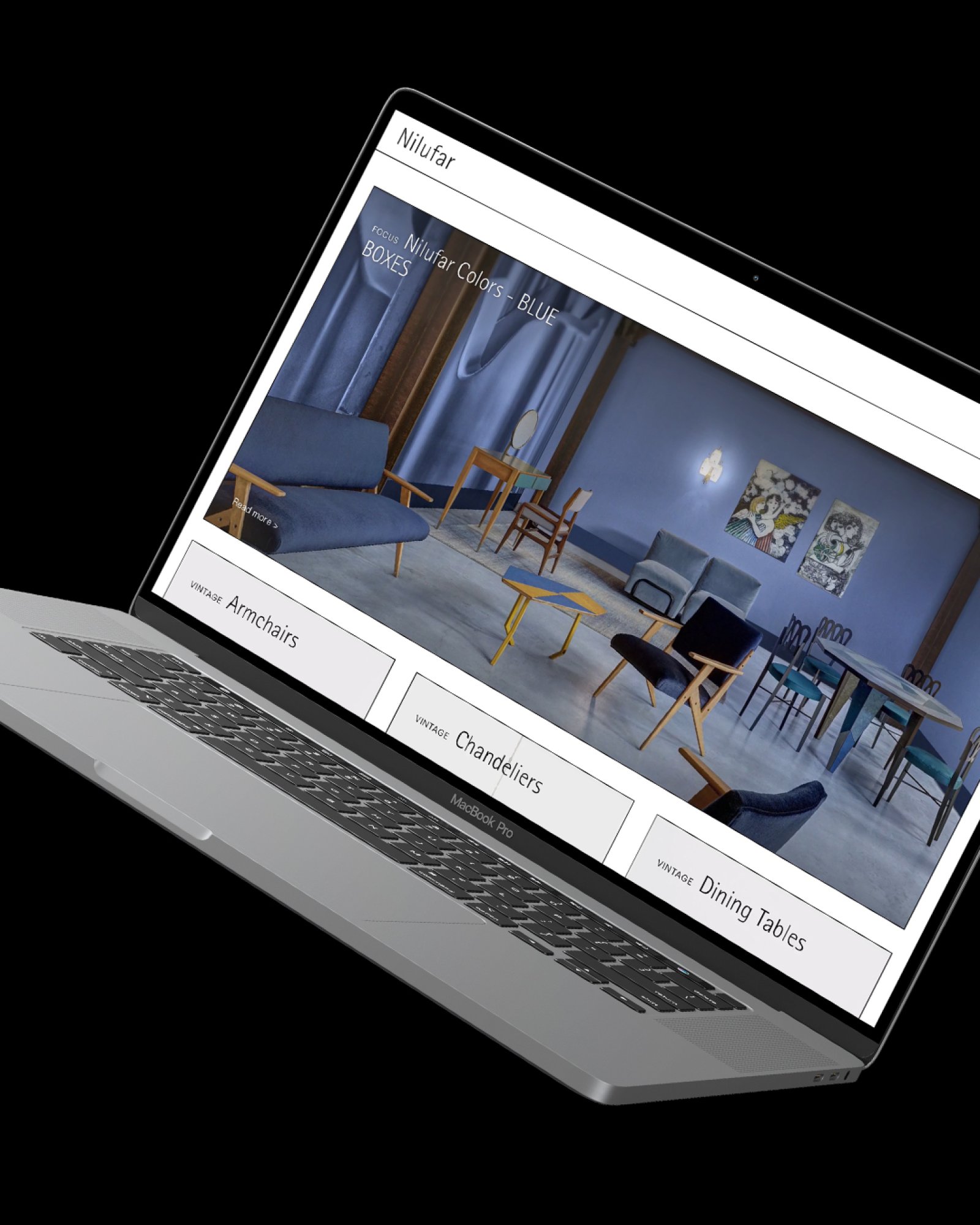 Besides working on the website and the graphics of Nilufar, from 2018 Studio Vedèt is the curator of FAR
–
a parallel curatorial entity that lives within the spaces of Nilufar and challenges the characteristic language used in the established Milanese gallery.
Building on the seminal pilot project in 2018, since then FAR subverted the established order of the gallery's programs through 7 amazing shows all curated and art directed by Studio Vedèt. Among these:
Brassless
,
Craftmania
,
Some Vibrant Things
,
Bì.li.co
,
Poikilos
, and
FAR 2019
.